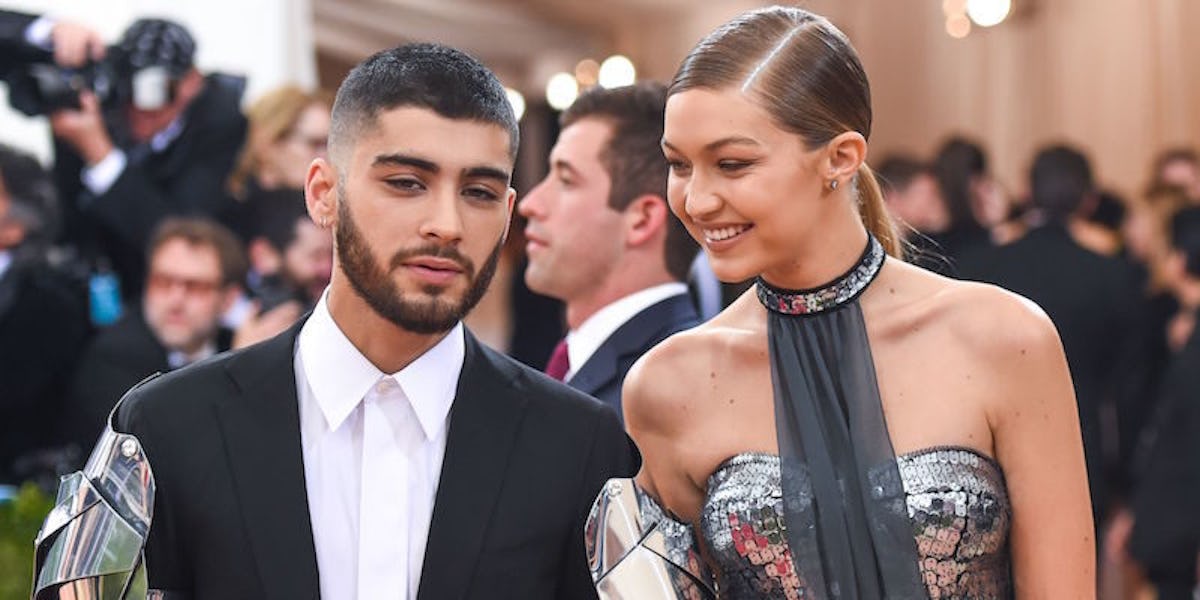 Gigi Hadid Reveals What It Was Like Working With Boyfriend Zayn Malik
REX/Shutterstock
Gigi Hadid knows sometimes it's actually OK to mix your professional and personal life a little.
This summer has marked some pretty big milestones for the 21-year-old model. Two weeks ago, she knocked out her first ever American Vogue cover with Vogue editor Anna Wintour.
A few months earlier, she did another incredible Vogue photo shoot in Naples, Italy with her boyfriend of one year, former boy-bander Zayn Malik.
And if you'll recall, it was very, very sexy.
In a recent interview on the Vogue Podcast, Gigi opened up about the experience.
When asked about doing that shoot with Zayn, and what it was like to work with someone she is so close to, Gigi had nothing but praise for Anna Wintour.
She said,
I think what Anna's amazing at is putting people in situations on set that will bring out natural storylines and therefore make incredible photos. When you put people with their friends, and when you put people with their boyfriend — when you put them in environments that they come alive in, that really shows in the photographs.
So what I'm getting from this is she and Zayn really are that hot and flexible in real life.
Just as I suspected.
Citations: The Vogue Podcast: Gigi Hadid Opens Up About Her August Cover, Facing Online Body Shamers, and More (Vogue)