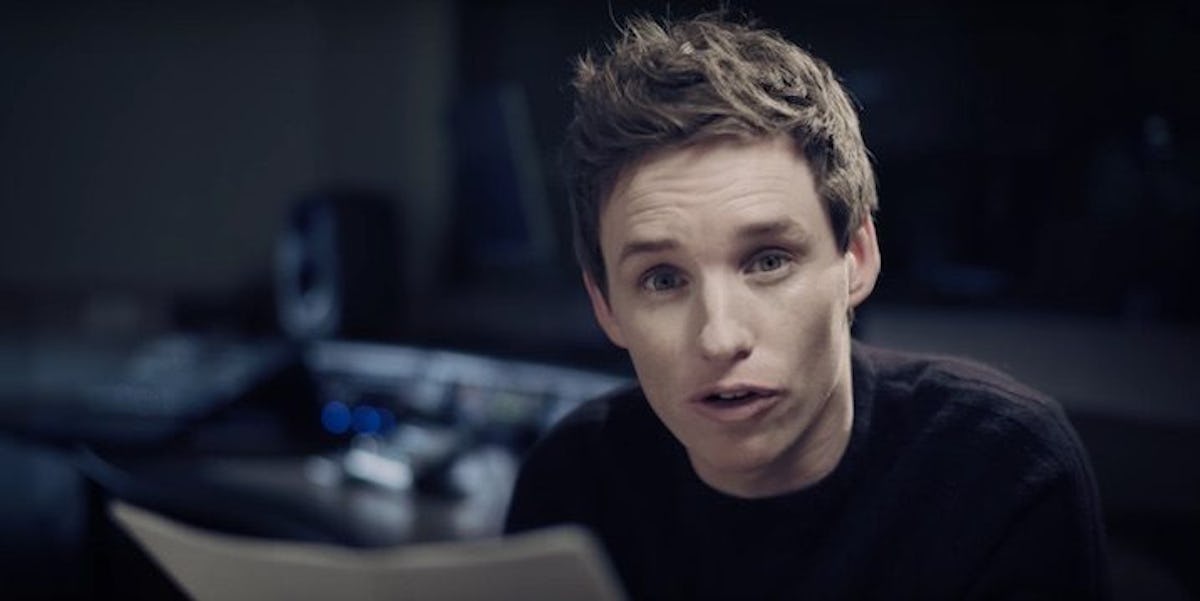 Video Of Eddie Redmayne Reading 'Fantastic Beasts' Will Warm Your Cold Heart
YouTube
I never thought I'd be this excited to listen to the audio version of a textbook, but that was before Eddie Redmayne read "Fantastic Beasts and Where to Find Them."
The audiobook is available for download today on Pottermore's website for $14.95, which is a small price to pay to hear Eddie Redmayne's voice tell me about magical creatures.
Luckily, you can get a taste of that for free in this behind-the-scenes look at the audiobook recording Pottermore released in January.
I don't know about y'all, but I will never be more interested in Demiguise, Nifflers and Erumpents than when Newt Scamander himself is telling me about them.
And it seems like a lot of people agree — considering yesterday, Audible revealed "Fantastic Beasts" is the company's most pre-ordered audiobook ever.
Scamander's textbook was released in 2001 by JK Rowling, as part of Comic Relief, a major British charity event that happens every two years.
The book itself is only 42 pages long. Old school "Harry Potter" fans may remember the best part being the "notes" Harry, Ron and Hermione wrote in the margins.
So this is not a long audiobook by any means.
But don't think it won't be worth it — this audio version will actually feature six new magical creatures as well as a forward from Newt Scamander written by JK Rowling herself.
You might even get some hints as to the upcoming adventures of Newt in the next four "Fantastic Beasts" films. (Yes, there really are four more films coming.)
According to Redmayne, it was a bit of a challenge to pronounce all those magical creature names correctly.
When the audiobook was announced, he said in a statement,
It wasn't until I started reading it out loud for the audiobook that I realized how tricky and poetic JK Rowling's use of sounds and language can be. There are some really great tongue-twister words in here! Occasionally, I had to stop recording just because I was incapable of saying the words without either laughing or getting my tongue in a muddle.
So what are you waiting for?
You can buy and download "Fantastic Beasts and Where to Find Them," as read by Eddie Redmayne, RIGHT NOW!
Citations: Fantastic Beasts and Where to Find Them is Audible's most preordered audiobook ever (Entertainment Weekly)