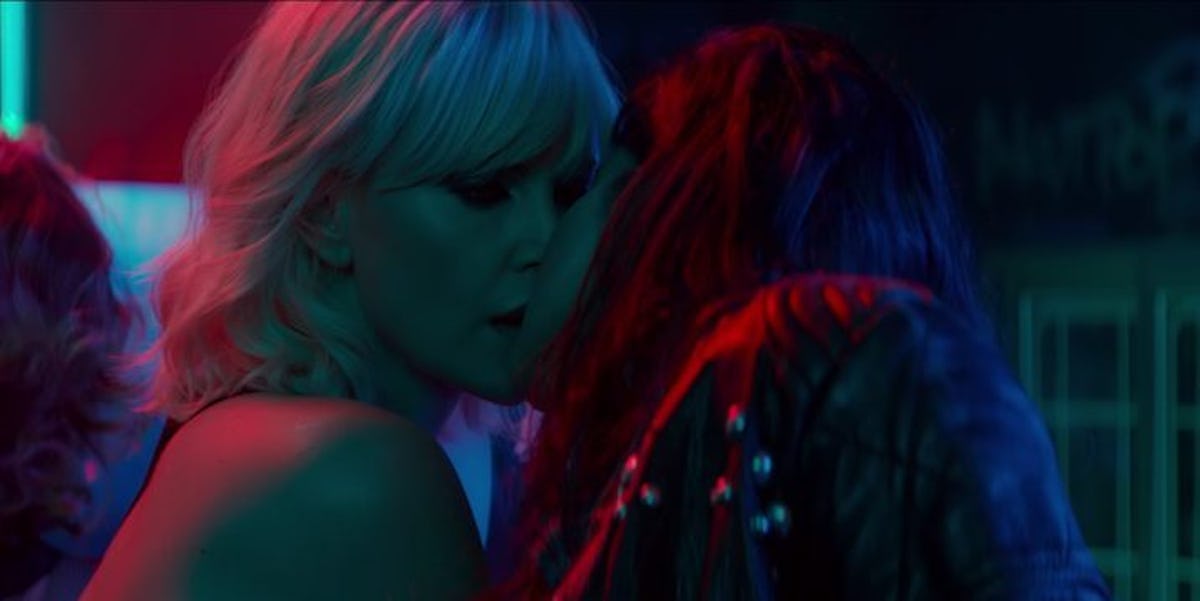 Charlize Theron Makes Out With Another Woman In New 'Atomic Blonde' Trailer
REX/Shutterstock
Hellllooooooooooooooo, Charlize Theron!
If you're looking for something to hold you over until the next "John Wick" movie comes out, you should probably consider hopping on the "Atomic Blonde" bandwagon.
It's got guns, explosions, punches, a popular classic rock song, girls making out and JOHN FREAKING GOODMAN. I don't know what else you could realistically want in a movie.
Charlize Theron anchors this film in the most badass way possible.
The movie's production company, Focus Features, will be premiering "Atomic Blonde" during SXWS. It is directed David Leitch, who also directed "John Wick."
Now that Leitch is done with "Atomic Blonde," he is can focus on his next job: "Deadpool 2."
"Atomic Blonde," which is based on the Oni Press graphic novel, is written by Kurt Johnstad and follows assassin Lorraine Broughton, played by Theron.
In the movie, she has to team up with an embedded station chief named David Percival, played by James McAvoy, as they *generic action movie plot that matters maybe one fifth as much as the actual action scenes*.
I don't think the plot is the thing you need to worry about here. Just enjoy this experience for what it is.
YES. WE. SHALL.
Sofia Boutella is the actress Charlize hooks up with in the trailer, by the way.
I'll give you a few minutes to Google Image her.
If she looks familiar, that's probably because you recognize her from "Kingsman: The Secret Service" where she played that girl with swords for legs who worked for Samuel L. Jackson.
The internet is already freaking out over the film.
Is it called "binging" if it's just me watching the same trailer over and over for, like, five hours?
That Theron-Boutella scene gave the entire internet an asthma attack.
"Atomic Blonde" is set to hit theaters  on July 28. This gives you more than enough time to buy the proper machinery to brace yourself in the theater.