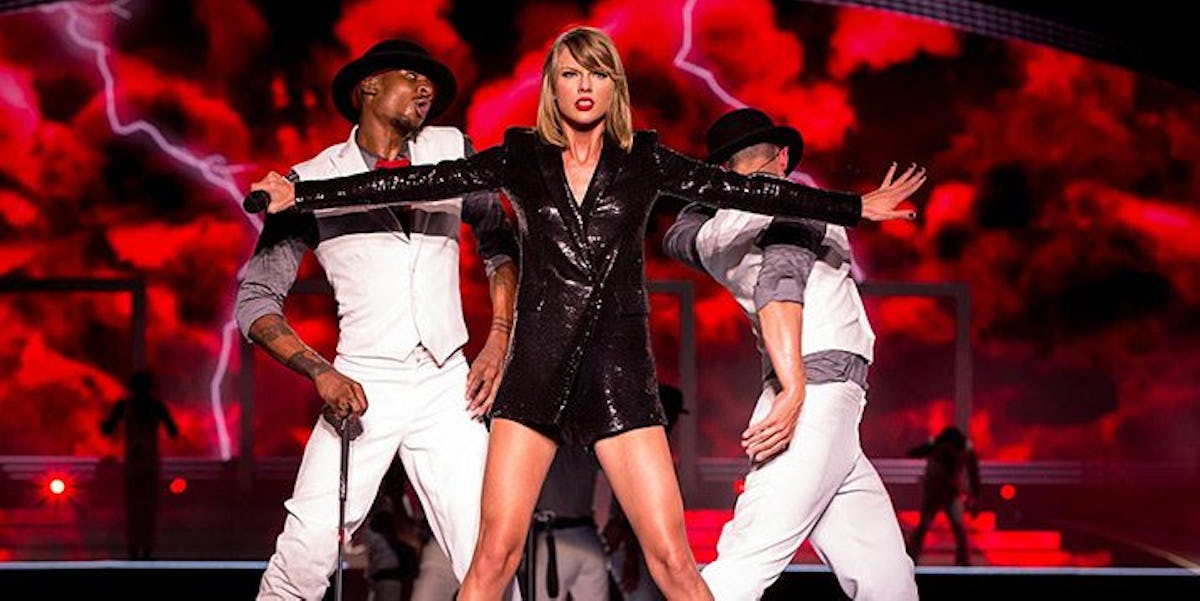 Fans Are Comparing Taylor Swift's Single To A Bad Britney Spears Song & It's Brutal
Christopher Polk
When it comes to Taylor Swift's new single, "Look What You Made Me Do," you can pretty easily split those who have negative reviews into different groups. Some people think it's just plain bad, while others have a more brutal take: "Look What You Made Me Do" is not only bad, it's a bad imitation of Britney Spears. After the release of the single, Taylor Swift and Britney Spears tweets are flooding Twitter and the takes are not kind.
The style of the single isn't the only reason Swift is drawing unfavorable comparisons to Spears, though. After the 27-year-old singer promoted her upcoming album by sharing videos of snakes on social media, a number of Brittney Spears fans made sure to let everyone know that there's only one performer who should be most associated with a snake: Spears herself.
The comparisons aren't all that surprising, either. After all, no one who actually watched Spears' performance at the 2001 VMAs could forget how she danced with a live python around her neck, a moment which is worth recalling after all of the snake references Swift included in her new music video.
Throw in the fact that "Look What You Made Me Do" sounds like a song that belongs in another decade and you have the perfect recipe for people to start throwing shade while praising an icon of a bygone era.
Here's what people had to say:
Swift is not only getting not-so-kind reviews for her new song sounds, there's also been more specific criticisms about her lyrics and how they sound repetitive. In other words, the track is basic. Or, at least, that's what the consensus seems to be.
Safe to say, it looks like lots of people who've listened to "Look What You Made Me Do" are hoping for much better tracks when Swift full album debuts in November.
Otherwise, expect more jokes.