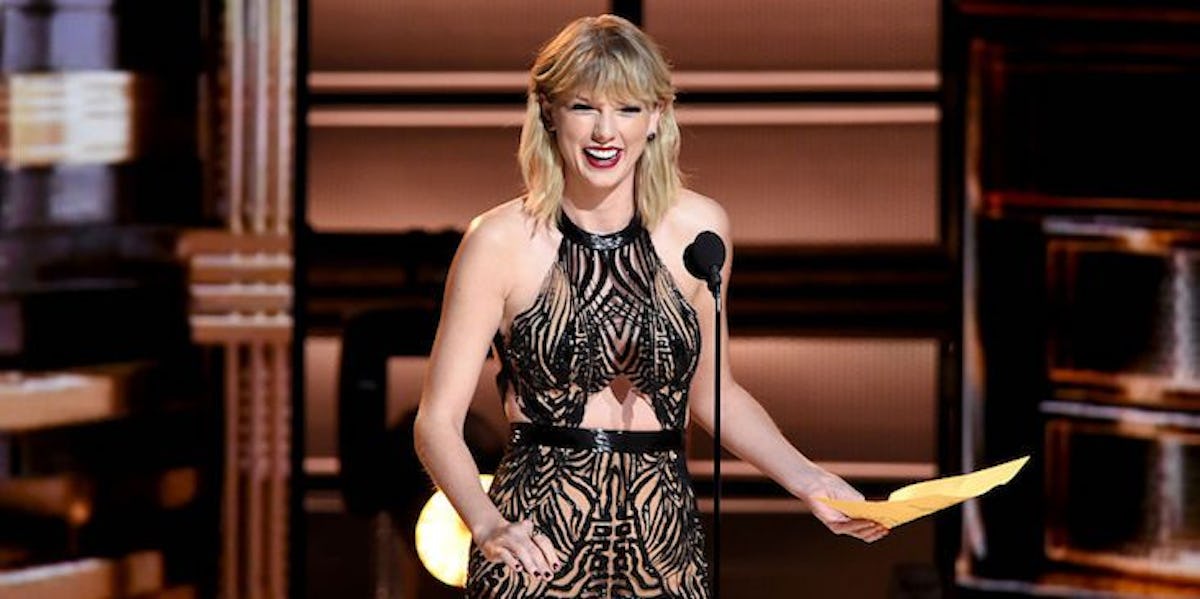 Taylor Swift Announced The Name Of Her New Album And Fans Are Losing It
Erika Goldring/Getty Images
The time is FINALLY here. Taylor Swift just dropped information about her new album and fans are losing their sh*t. After all of these social media blackouts and snake videos, all I can say is... It's about time, Swifty! Taylor Swift's new album is called Reputation and nobody knows what to do. What could Reputation mean to Swift?! What will it sound like? We can't wait any longer! The new album will be released on Nov. 10,  and the first single will be released Thursday, Aug. 24. This is the news we needed to hear, you guys! It's a Taylor Swift miracle.
Reputation marks Swift's first album since the release of 1989 in 2014. It's been years, and that's way too long. Remember when Ryan Adams covered the entire album of 1989? That was a big moment for Adams fans and Swift fans. It's proof of how melodic and magical Swift's songs can be, without her even singing them. She also won Album of the Year at the Grammy Awards for 1989. It was totally deserved (sorry Kanye). Reputation may be a completely different type of album, though. Just look at this mysterious cover art. Will it be dark, deep, and serious? Mama like. I want more.
Besides her recent collaboration with Zayn on the song "I Don't Wanna Live Forever" for the soundtrack of Fifty Shades Darker, Swift has remained somewhat musically quiet. But in the public eye, the girl has stayed busy. Swift just won a groping case against DJ David Mueller. Go, girl. She was spotted with actor Tom Hiddleston, and then not. And now she's coming out with new music. You got us hooked on you, Swift.
So, will this album be about her and Katy Perry's feud? Will it be about Kanye West dissing her? Could it be about all of her past relationships again? Whatever it is, the title is very exciting. Taylor Swift has quite the reputation, and we can't wait to hear what she thinks about it.