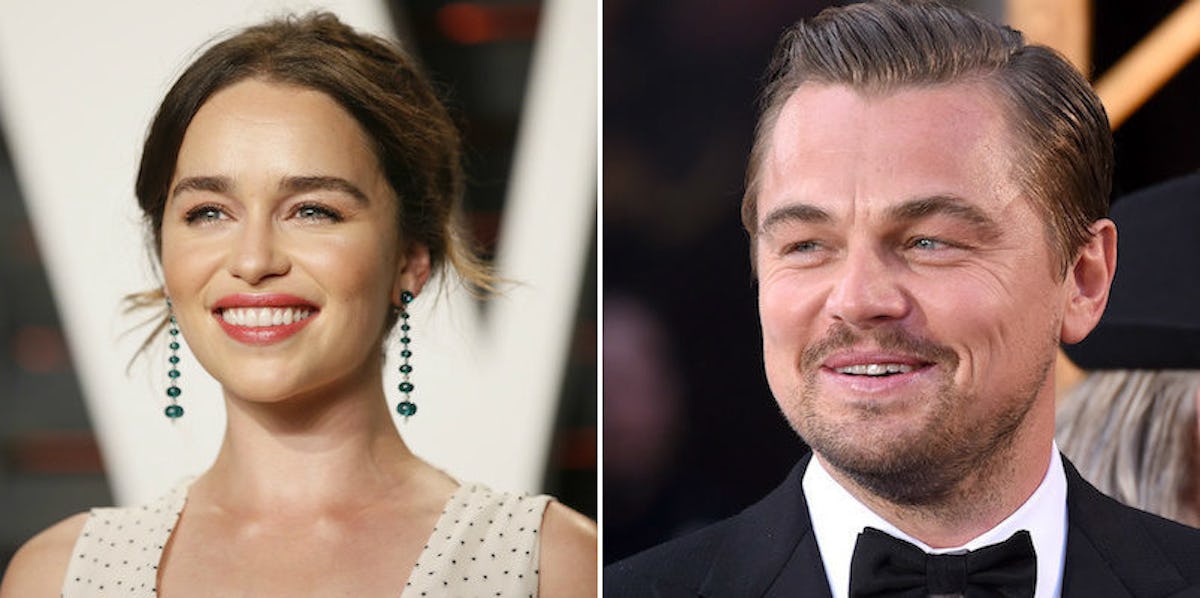 Emilia Clarke Wants Leonardo DiCaprio To Be Her Love Interest In This Movie
Reuters/REX/Shutterstock
Stop everything you're doing because Emilia Clarke said she wants to play James Bond.
After hearing this, I'm pretty sure I won't accept anyone else in the role, honestly. Just think how perfect she would be as Britain's most badass government spy.
The 29-year-old "Game of Thrones" actress told the Daily Star she would love to play a gender-swapped version of James Bond, aka Jane Bond.
Just imagine Khaleesi as 007. I'm so here for this.
BUT WAIT, IT GETS BETTER. If Emilia were Jane Bond, who would play the leading man she could have thank-you-for-rescuing-me sex with right before he dies?
Emilia said,
My ultimate leading man would be Leonardo DiCaprio. No doubt about it.
Oh my gosh, YES. I am 1,000 percent here for Leonardo DiCaprio as the very first Bond boy to Emilia Clarke's Bond.
I would pay so much money to see that. In fact, I have my wallet out right now. Who do I give my credit card to to make this happen?
Other people are into this idea, too.
Of course, let's not forget Emilia was voted "Sexiest Woman Alive" last year. Sure, Leo will be beautiful forever, but it's not 1997 anymore. Can he really keep up with all this?
Also, this is all extremely hypothetical. Even though Daniel Craig said he's definitely done with the role, director Sam Mendes said fan input will not influence the casting decision.
Still, a girl can dream.
Citations: Emilia Clarke Wants to Be Your Next James Bond (Vanity Fair)