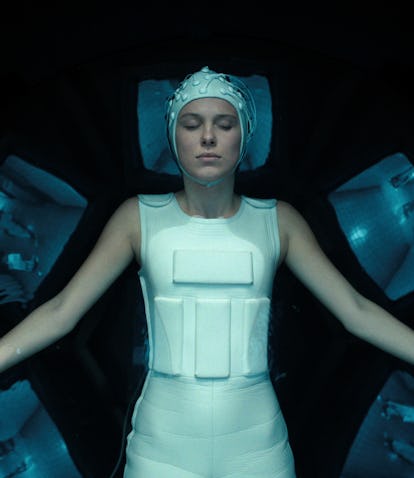 You Probs Missed These Easter Eggs Hidden In Stranger Things 4
Netflix
Stranger Things 4 is the biggest season of the show yet. It's got the most extensive main cast, with 21 characters. It's the longest by far. (Volume 1 clocks in at 9 hours, 7 minutes; Volume 2 will be 3 hours, 54 minutes, bringing the entire season to just over 13 hours.) Furthermore, Stranger Things 4 has the most easter eggs and references in the series' history.
Warning: Spoilers for Stranger Things 4 follow. Stranger Things has always been heavy on cultural references. The first season is regularly described as "Steven Spielberg does Stephen King," bringing to mind Spielberg's kid-centric heartfelt films from the 1980s mixed with the pinnacle of King's horror novel writing.
Although the early seasons happily mentioned everything from Season 1's X-Men #134 to Seasons 3's New Coke reference, nothing has reached the level of Season 4's barrage of references. Part of that comes from the show's change of setting. California brings in West Coast culture that Hawkins wasn't privy to, while Steve and Robin's job at the video store is an opportunity for the show to go hog wild in the props department. And that's not even including all the horror elements that the show feels freer to revel in now that the cast are older.
Here's a rundown of every single easter egg and reference that one person could find in Stranger Things 4.
Stranger Things Season 1 through 4 Vol. 1 are streaming on Netflix. Vol. 2 arrives on Friday, July 1, 2022.
This article was originally published on