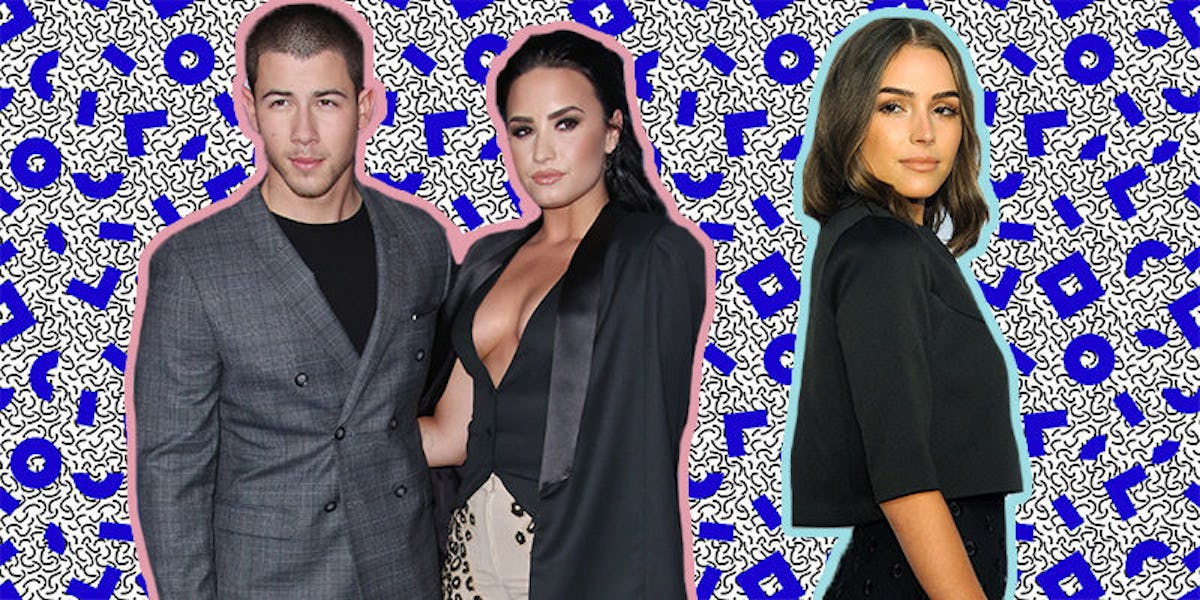 Demi Lovato Reveals Her True Feelings About Nick Jonas' Ex Olivia Culpo
REX/Shutterstock
Demi Lovato, world-renowned thrower of shade, is now taking aim at Nick Jonas' ex-girlfriend Olivia Culpo.
Demi and Nick recently took a quick break from being best friends on tour together to sit down and answer some questions for Billboard magazine.
The two talked Twitter drama, dating and Demi's apparently unfavorable opinion of Nick's ex Olivia.
Poor Nick was pretty hurt when he and the former Miss Universe winner ended their two-year relationship in June of last year.
He told Billboard after the breakup, he called his dad, then Joe and then Demi for support.
And in true Demi Lovato form, she did not hesitate to tell him (and Billboard) how she really feels.
Demi said,
I go, 'Honestly, I didn't like her anyway.' It's not because she's mean or anything, but he has such a great sense of humor and I want him to be with someone that makes him laugh.
Oof, sorry Olivia! Luckily, Olivia has some good company on the list of people Demi Lovato doesn't like — like Mariah Carey, for instance.
Demi said she never heard from Mariah or her people after she made that comment about the pop legend.
She said,
I'm sure she's sitting on diamond records not giving a fuck what I have to say. That's fine. I don't even give a fuck what I have to say. That's why I just say it.
I think it's safe to say Demi Lovato truly does not give a fuck.
Citations: Demi Lovato Talks Mariah Carey Twitter Drama, Being Single, and Throws Shade at Nick Jonas' Ex Olivia Culpo (Entertainment Tonight)