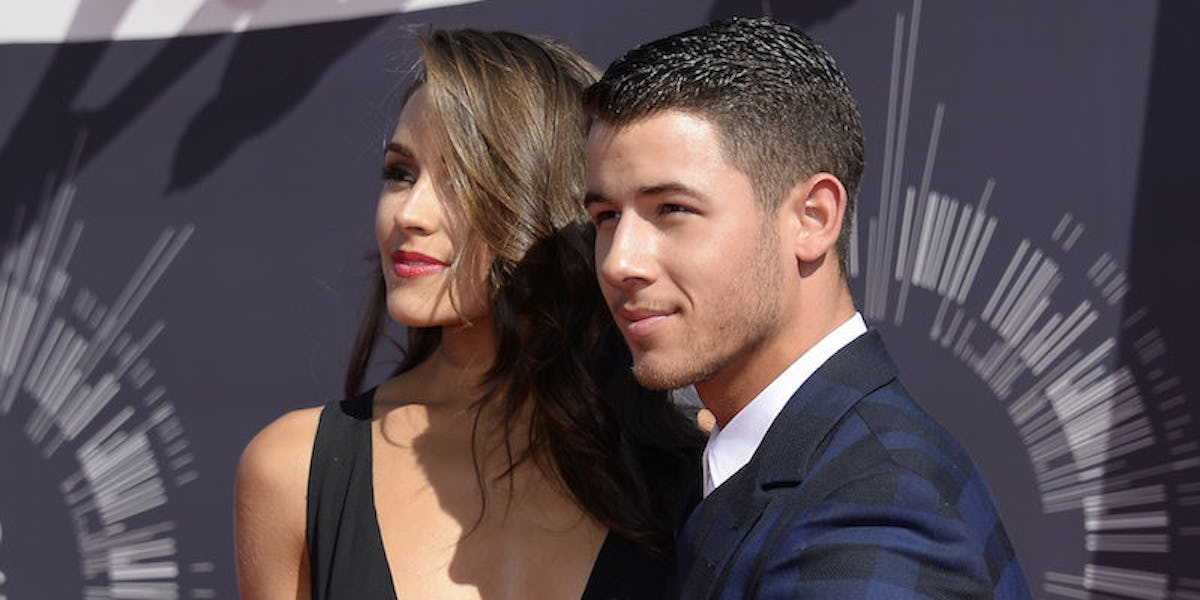 Nick Jonas Talks Whether There's A Chance He'll Get Back With Olivia Culpo
REUTERS
Nick Jonas got REAL real about his feelings in his Q&A with Entertainment Weekly .
Earlier this month, the 23-year-old pop star released his music video for "Chainsaw," and many speculated it was about his ex-girlfriend, actress/model Olivia Culpo. The couple broke up last summer after dating for two years.
Nick didn't deny he was thinking of Olivia while working on his latest album, Last Year Was Complicated, which comes out June 10.
He didn't have much to say about "Chainsaw," but apparently, he really got into the metaphor behind drinking champagne in the song "Champagne Problems."
He told Entertainment Weekly,
I've thought a lot about whether she's heard it, and I'm sure she's heard 'Champagne Problems' at this point. The concept of the song, which maybe doesn't stand out on first listen, is, 'You're amazing, you're all the things I hope to find with somebody, but timing, circumstances, all these things play into it not being right.' Champagne is amazing; it tastes delicious but gives you a really bad hangover.
Awwww, Nick, buddy! You're so sweet! And also, kind of silly! That metaphor is pretty cheesy! But mostly sweet.
How can Olivia possibly resist that level of cheesiness and sincerity?
But unfortunately, Nick's not sure if the future is looking bright for a potential second chance with his former boo.
He said,
I haven't heard from her in a year. I don't know if I'll hear from her again. I'm not sure.
Noooo, Nick, don't be sad. There are other girls out there who will definitely appreciate your cheesy champagne metaphors.
Nick also talked about his Disney days, his (lack of) a relationship with Miley and his friendship with tourmate Demi Lovato.
It's honestly all great stuff, so definitely pick up a copy of the Entertainment Weekly Special Must List issue.
Citations: Nick Jonas Says Some Surprising Things About His Ex-Girlfriends Miley Cyrus and Olivia Culpo (E! News), This Week's Cover: Nick Jonas leads EW's Ultimate Summer Preview Issue (Entertainment Weekly)