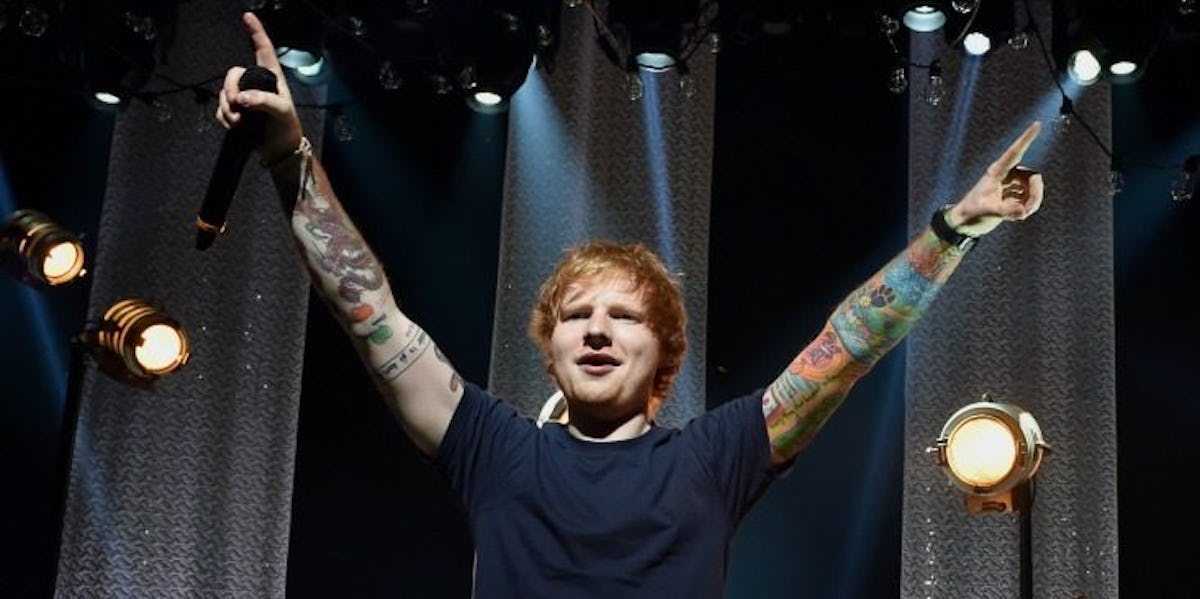 Ed Sheeran Finally Explains Why He Left Twitter: "Believe What You Want"
Getty
Ed Sheeran shocked fans when he suddenly deleted his Twitter account late on July 17 for the second time this month. The "Shape of You" singer then reactivated it, literally hours later on July 18. When it resurfaced, countless tweets and followers were deleted, but seem to have been restored. It was very puzzling, but Sheeran himself has revealed the truth about why he left Twitter and all that's happened since.
Originally, people thought Sheeran quit Twitter because of the response he was getting from his Game Of Thrones cameo. Although his fans loved it, Sheeran received a lot of negative tweets about the role.
In addition, Buzzfeed published an article consisting only of embarrassing tweets Sheeran has posted in the past. Some were sexist, others were rude, but most were just... weird. #Pudding.
Sheeran did explain himself after returning to Twitter. He posted a photo of him and his manager "riding off into the sunset together" on his Instagram with the caption,
Last i'll say this. I came off Twitter Coz I was always intending to come off Twitter, had nothing to do with what people said about my game of thrones cameo, because I am in game of thrones, why the hell would I worry what people thought about that. It's clearly f*ckin' awesome. Timing was just a coincidence, but believe what you want.
This isn't the first time Sheeran has left Twitter. Earlier in July, he quit Twitter after Lady Gaga fans started targeting him with hateful tweets. He admitted during an interview with The Sun that the rude tweets became too much.
I've actually come off Twitter completely. I can't read it. I go on it and there's nothing but people saying mean things. One comment ruins your day. The headf*ck for me has been trying to work out why people dislike me so much.
TBH, I really feel for him. People on the internet can be mean. I receive mean tweets and I'm a nobody, but you best believe I get real on Bachelor Mondays.
However, I'm sure the fame and fortune make it a little more tolerable. Ed Sheeran is back on Twitter, for now. Enjoy his presence while it lasts.