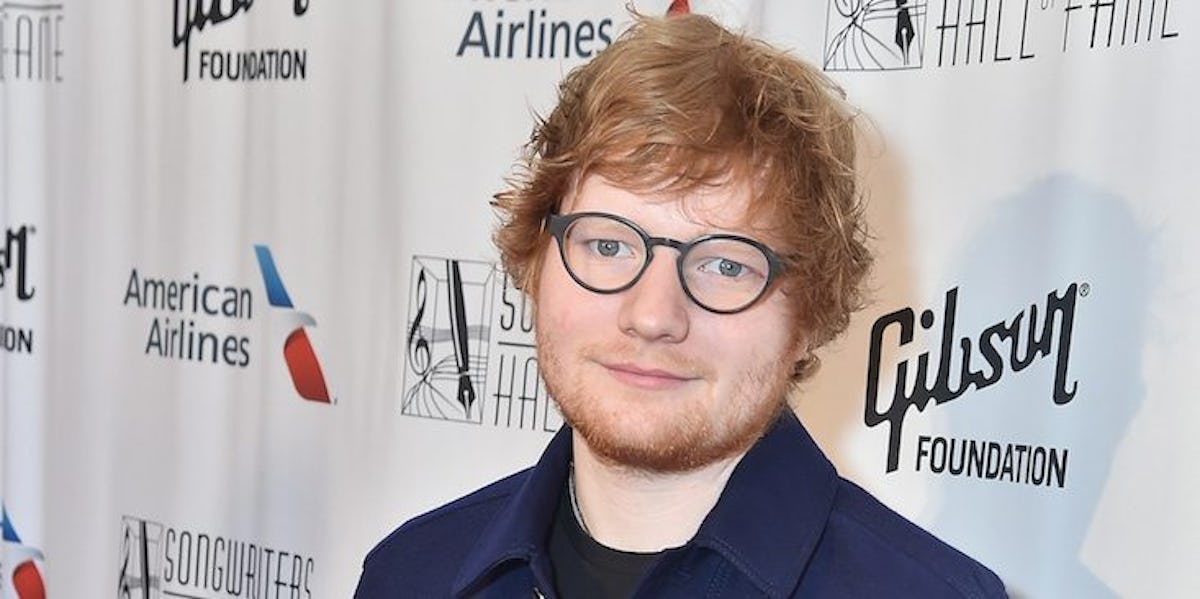 Ed Sheeran Quits Twitter After His 'Game Of Thrones' Cameo, Because Twitter Morghulis
Getty Images
UPDATE: Ed Sheeran's Twitter account has been reactivated on Tuesday afternoon after being offline a day following his appearance on Game of Thrones. But he appears to have deleted most of the tweets from the account, as the most recent post is an Instagram link from 2015.
EARLIER: On Game of Thrones, all men must die, and I guess that's true of their Twitter accounts as well. The day following his cameo on the hit fantasy series, Ed Sheeran deleted his Twitter account with no explanation.
But of course, since the delete happened just hours after his huge Game of Thrones cameo, everyone is assuming that had something to do with it. Though his short appearance on the series as a traveling bard was well received by his fans, a large number of viewers tweeted their negative reviews of Sheeran's spot.
In fact, the common joke of the night became people wishing that Arya Stark would kill Ed Sheeran in their scene together.
So yeah, not exactly the most loving reception. We don't know if this vitriolic response to his Game of Thrones cameo is actually what led to Sheeran deleting Twitter, but it seems like a pretty safe bet. Another possible trigger was this BuzzFeed compilation of Sheeran's sometimes-problematic, sometimes-just-embarrassing old tweets, which was published a couple hours before Sheeran's account deleted.
But the good news for fans is Sheeran will probably be back on Twitter soon enough. This is actually the second time this month the singer has deactivated his Twitter account — at the start of July, Sheeran briefly left the social media site after accusing Lady Gaga fans of relentlessly tweeting hate at him.
Thankfully, Sheeran isn't off social media altogether. His Instagram account is still up and running, and he most recently shared an adorable photo of himself and girlfriend Cherry Seaborn climbing mountains in Peru together.
But, if you're feeling down about Sheeran's digital absence as you scroll through Twitter, chances are you'll still hear "Shape of You" like 30 times throughout your day, so he'll never actually be out of your life, like it or not.