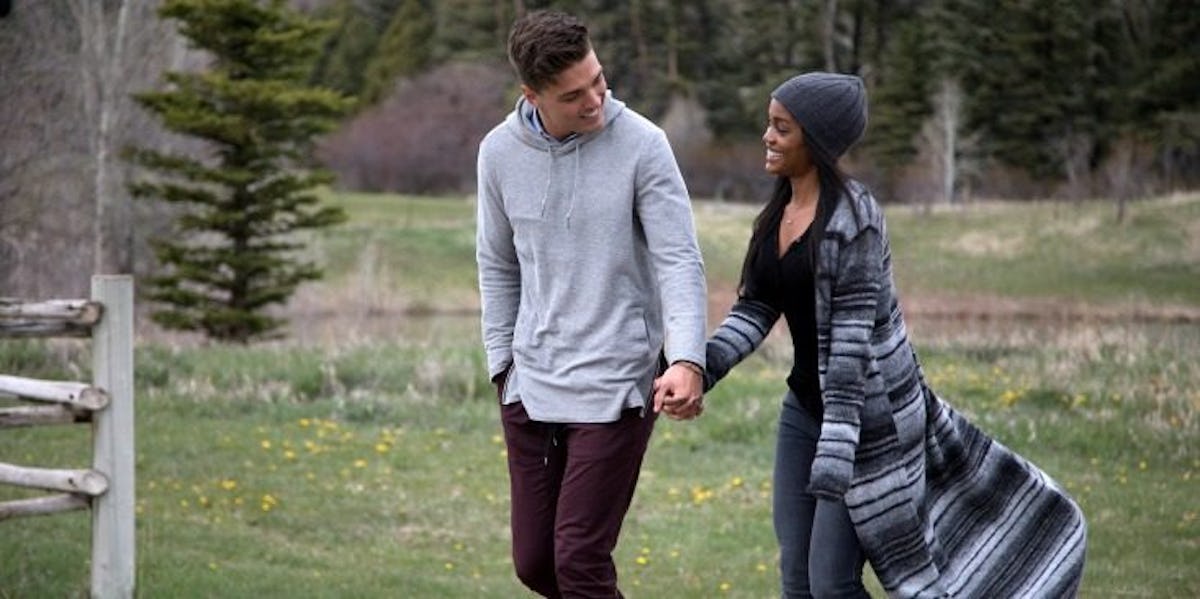 'Bachelorette' Rachel Lindsay On Sending Dean Home: "He Wasn't Ready"
ABC
I don't know about you, but I was shocked when Dean Unglert was sent home during Week Seven of The Bachelorette. He was my frontrunner, and I thought the dramatic hometown date was sealing the engagement deal.
Rachel Lindsay did open up about her decision to send Dean home during On Air With Ryan Seacrest. People (me) needed answers!
People (me) were upset, hurt, and betrayed by this. Dean is pretty darn close to perfect. He and Rachel shared an amazing connection, and people (me) didn't understand why he had to go.
It turns out the reasoning behind Rachel sending Dean home did have to do with his emotionally-charged hometown date. Rachel explained to Seacrest,
Dean was learning a lot about himself, and I felt like some of the emotions that he had with me, in regards to love, were wrapped up in that I was going through a lot of firsts with him... I felt like he wasn't ready for the same things that I was.
Rachel went on to confirm that this decision was not based their seven-year age difference. She said,
Dean is young but he's been through so much it makes him older; I call him 'my surprise.' He was learning so much about things that had happened in his past, and he was flushing that out with me, and I felt like some of his love was wrapped up in that more than it was in me as a person.
Before the episode aired, Dean did have one favor to ask of fans. On July 17, Dean posted this Instagram photo with a special message.
The caption reads,
Hometowns are 2 days away! ..and I'm asking for a favor: when I said my father was eccentric, I was not referring to his Sikh faith or the turban he wears on his head. I'm not asking you to spare his feelings (or mine) but instead to be cognizant and accepting of the millions of people that belong to the Sikh community. Although he and I are not close, I respect my father's decision to follow his heart and pursue the life he has chosen. Let us not criticize him for his appearance or his beliefs because by doing so we are disparaging an entire faith and culture that includes millions of people. And I know we are all better than that. That is all (for now) #endrant HAPPY SATURDAY PEOPLE
There doesn't seem to be any hard feelings between Dean and Rachel. On July 18, Dean posted a picture from night one of The Bachelorette with the caption,
From then til now, what an incredible journey. I have nothing but the utmost love and respect for @therachlindsay and I'm excited to watch the rest of her love story unfold #letloveleadtheway
TBH, I'm kind of happy he'll be on Bachelor In Paradise. This means the rumors of him and Kristina dating could be true. Fingers crossed. One thing is certain — people are definitely rooting for Dean.