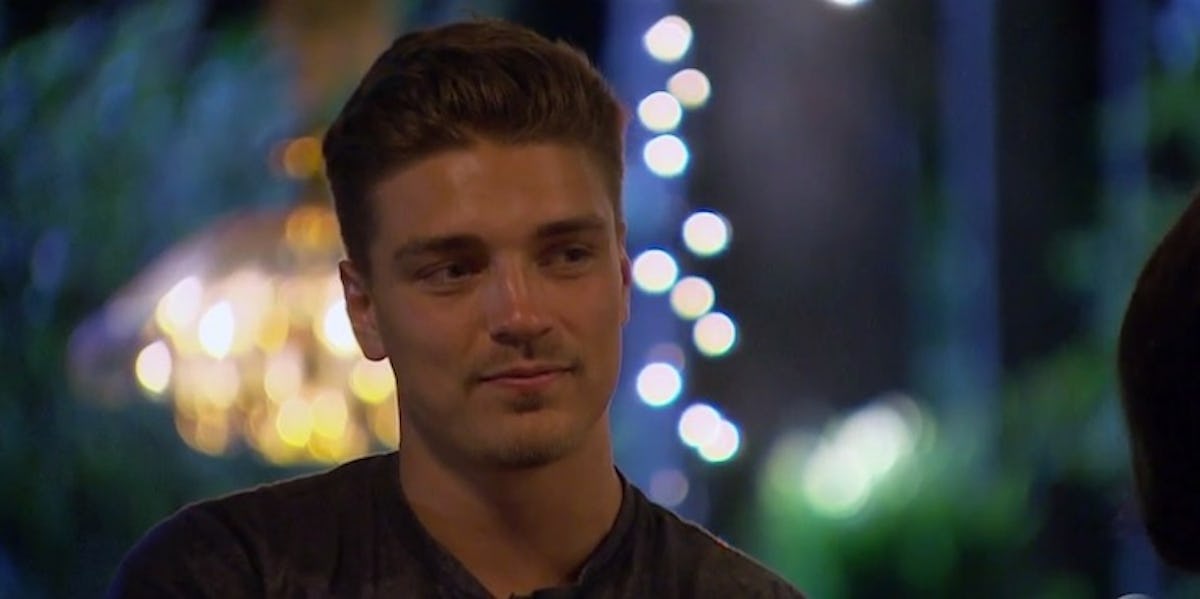 Here's Why 'Bachelorette' Fans Are Sad Dean Is Joining 'Bachelor In Paradise'
ABC
Attention all Bachelorette fans: We've got some major news! Remember Monday night when we had to say goodbye to the perfect, beautiful, sweet Dean and we were all sad and weepy and... ugh don't make me relive it.
Well, it looks like *someone* will be returning to our television screens for Bachelor in Paradise! That's right, it was just announced that our fave hunk will be looking for love again on the new season of BiP.
While this is super exciting news for some, this announcement is bittersweet for others because, on the one hand (for obvious reasons), we're pumped to see more of Dean, but, on the other hand, this means Dean won't be the next Bachelor, as a lot of fans expected he would be. Hmph.
Last night, tons of viewers came to the (sad) conclusion once Dean was eliminated that Rachel would probably end up picking Bryan as the winner, which would have left Dean, Eric or Peter as the front running candidates for the next season of The Bachelor.  
Dean, being the amazing human he is, was clearly most people's first choice, but now that he is officially going to be on Paradise, we can count him out. Some fans were really upset about it.
Some people on Twitter even tried to start a vote for the hunk to be the next leading man on The Bachelor.
Obviously, that's not going to be the case, but at least we will get to keep rooting for Dean to find love on Bachelor in Paradise, and, while it may not be what we wanted, some fans are super pumped about it.
Let's all just agree that at the end of the day we are blessed AF to be able to fall in love with Dean all over again on the new season of Bachelor In Paradise. And, honestly, who knows where else we might be seeing him in the future.