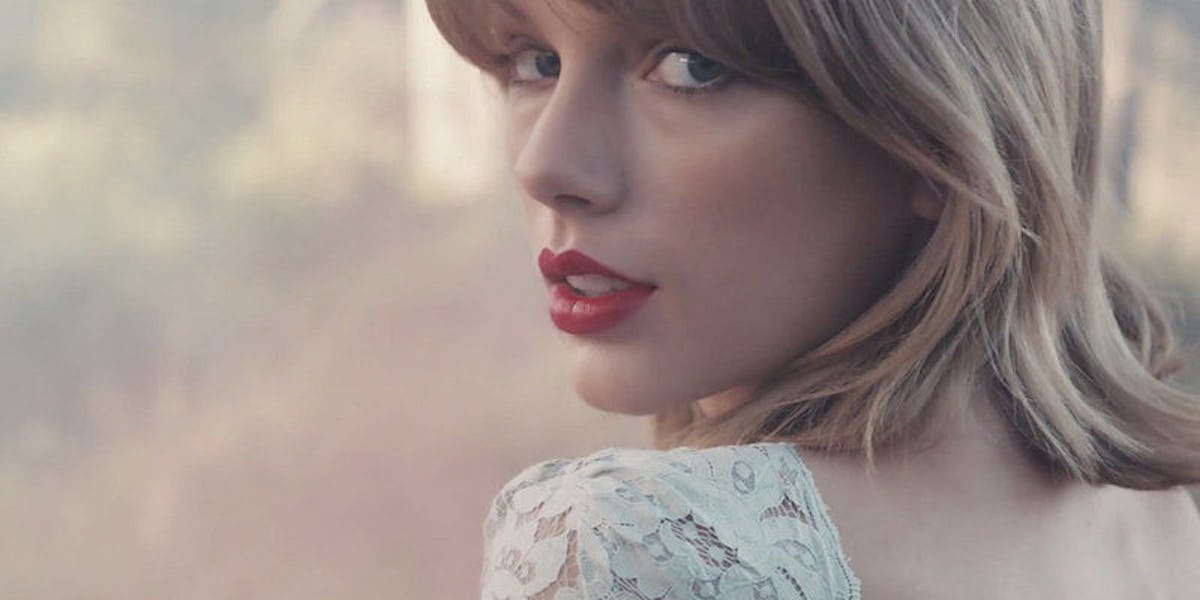 Taylor Swift Is Showing Us The Best Way To Bounce Back After A Breakup
YouTube
You know what's better than having a boyfriend?  The rewarding sensation that comes with helping those in need.
Taylor Swift knows what I'm talking about.
This past weekend, the 26-year-old singer donated $5,000 to the family of a fan who was killed in a car accident over Labor Day Weekend, according to a report from PEOPLE.
According to the GoFundMe page set up by her family friends, Katie Beth Carter was just 18 years old when she was killed in a car accident.
She was headed back to Jacksonville State University after spending the weekend with her family.
The goal of the GoFundMe page is "to show love and support to her parents Jason and Amy Carter, and siblings Jacob and Kimi Carter, by helping to cover medical expenses and the cost of her arrangements."
On Thursday, Katie's sister, Kimi Carter, posted an Instagram revealing Taylor Swift had donated $5,000 to the family, along with a heartfelt message.
On the page, Taylor wrote,
No words could express how sorry I am for your loss. I know that you will keep Katie's memory alive. Please know how much I am thinking of you and saying a prayer for your family. All my love, Taylor.
Katie's sister expressed her shock and gratitude toward the singer, writing,
this...... I cannot believe this at all..... thank you so much, Taylor.... me and my sister are smiling so hard...
It seems Taylor has really been focused on giving back as of late.
Earlier this week, she took time out of her day to video chat with a terminally ill teen, whose one wish was to talk to Taylor.
And last month, she made a generous donation to Los Angeles' Cedars-Sinai Medical Center to honor her godson.
Tom who? Taylor's too busy fixing the world one donation at a time.
Citations: Taylor Swift Donates $5K In Honor Of Fan Killed In Car Accident (Refinery29)