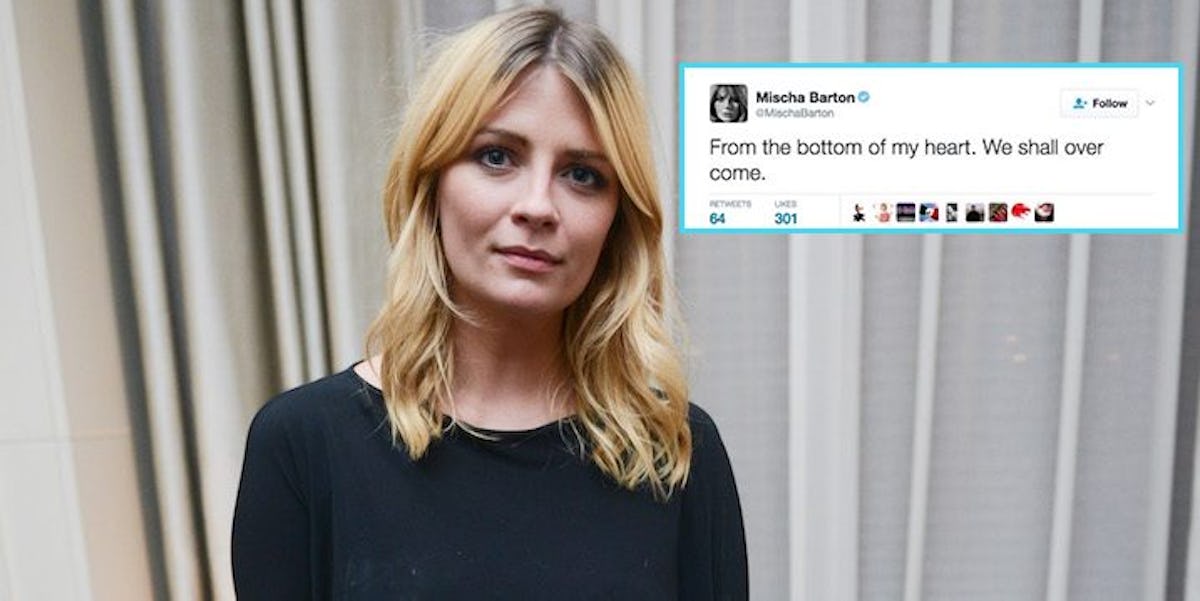 Mischa Barton Opens Up On Twitter About Hospitalization: 'We Shall Overcome'
REX/Shutterstock
On Monday, a disturbing video of actress Mischa Barton screaming at the top of her lungs in the backyard of her West Hollywood home made the internet rounds.
In the video, Barton appeared to be straight-up possessed or something.
Due to her "odd behavior" in the above clip, Barton was hospitalized at Cedars-Sinai Medical Center.
Following her release from the hospital, the 31-year-old reportedly claimed she was drugged with GHB while celebrating her birthday with friends.
Speaking on her traumatic experience, Barton said,
On the evening of the 25th, I went out with a group of friends to celebrate my birthday. While having drinks, I realized that something was not right as my behavior was becoming erratic and continued to intensify over the next several hours. I voluntarily went to get professional help, and I was informed by their staff that I had been given GHB. After an overnight stay, I am home and doing well. I would like to extend a big thanks of gratitude to the professionals at Cedars-Sinai for their great care and professionalism. This is a lesson to all young women out there, be aware of your surroundings.
Tuesday morning, Mischa Barton took to Twitter to thank her fans for the "love" she received while she was hospitalized.
In the above tweets, Barton wrote,
Thank you so much for all the love guys.It means the world to me. There is too much going on in the world so I appreciate this more than ever. From the bottom of my heart. We shall over come.
Uh, OK.
In addition to voicing her thanks and appreciation for fans via her Twitter account, Mischa Barton also took to Instagram to post a photo of what appears to be a Buddha statue of sorts.
This whole experience sounds like nothing short of a nightmare. I hope Mischa Barton's story really does serve as a lesson for everyone.
Citations: Mischa Barton Thanks Fans for Support After Hospitalization: 'It Means the World to Me' (Entertainment Tonight), Mischa Barton Returns to Instagram with Zen Photo After Hospitalization (People)