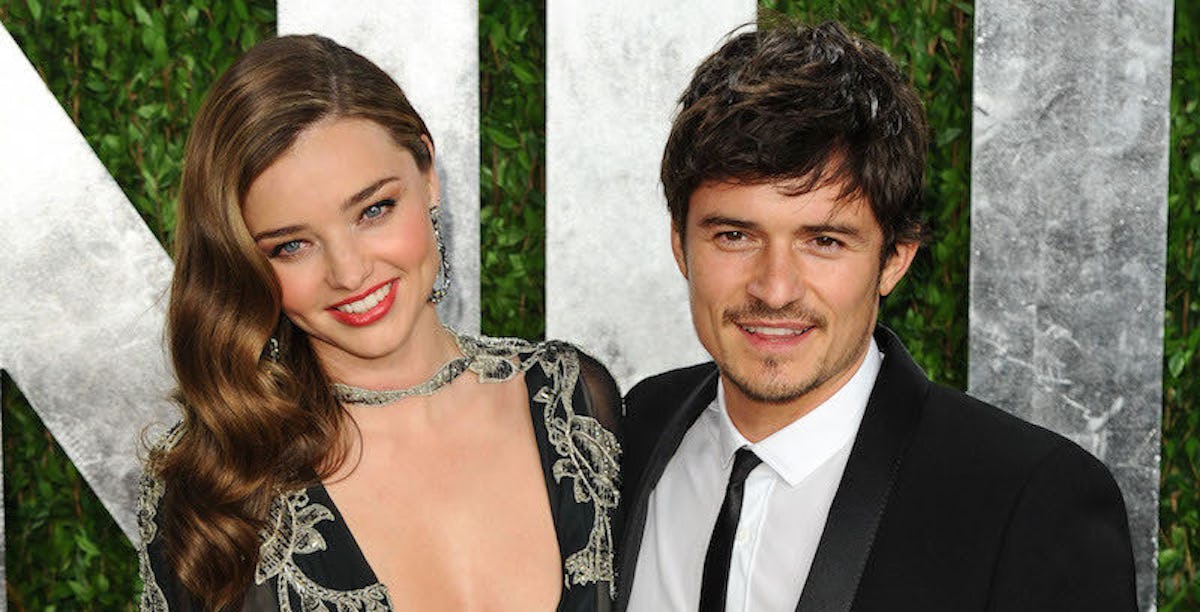 Miranda Kerr Talks Orlando Bloom And Post-Breakup Depression In Sad Interview
REX/Shutterstock
Miranda Kerr and Orlando Bloom were arguably one of the cutest couples of all time.
Unfortunately, the couple ended their marriage in 2013, but their adorable photos and memories will live forever in our hearts.
I'M SOBBING.
Three years later, the former Victoria's Secret model is opening up about the "really bad depression" she experienced after splitting from her husband.
Miranda Kerr sat down with Elle Canada to discuss how she felt post-breakup.
She told the magazine she was a "naturally positive person" but she "never understood the depth of [depression] or the reality of that" before her divorce from Orlando Bloom.
The model explained,
My mom used to call me a 'giggling Gert' because I was always laughing, even in my sleep. When Orlando and I separated, I actually fell into a really bad depression.
The couple was married for three years before they called it quits. Miranda also commented on the steps she took to better her health.
Not only does she meditate twice a day, she does yoga and maintains an overall healthy diet.
She added,
And also, when I wake up and when I go to bed, I have that attitude of gratitude and I say, 'Thank you for this beautiful day, for this roof over my head, for the fact that I have my health and my son has his health, and thank you for our family.'
And her most valuable lesson? She told the magazine,
What I have found is that everything you need, all of the answers are deep inside of you. Sit with yourself, take a few breaths and get close to your spirit.
Thatta girl, preach.
Miranda Kerr is now engaged to Snapchat CEO Evan Spiegel and made the big announcement on Instagram this past summer.
While she was tying the knot, Orlando Bloom was paddle boarding butt naked with his bae Katy Perry.
Yeah, remember when his man junk became famous? Remember when his nudes legit broke the internet?
No? Hmm, let me remind you with some NSFW images! 
Citations: Miranda Kerr Depression After Orlando Bloom Split (People)