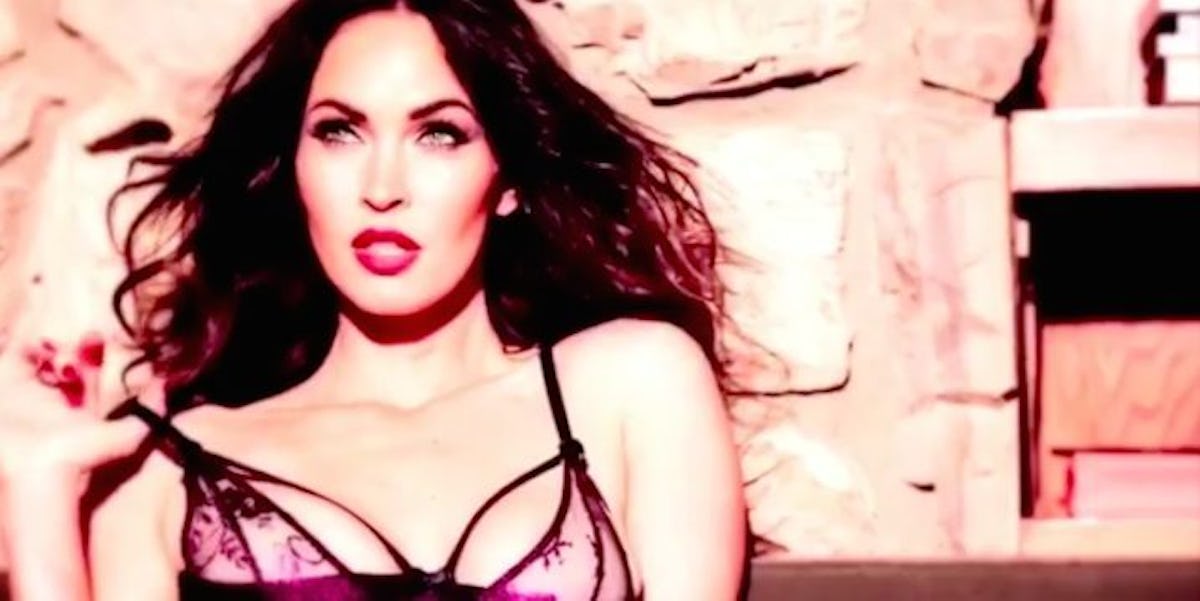 Megan Fox Flashes The Camera In Sexy New Photo Shoot For Lingerie Line
Frederick's of Hollywood
Umm, things just got very, very hot, you guys.
Megan Fox is starring in a new lingerie campaign, and it's exactly as sexy as you'd imagine Megan Fox starring in a lingerie campaign would be.
The prolific lingerie company Frederick's of Hollywood just released their first campaign starring their new brand ambassador, Megan Fox. And from the looks of the steamy new video starring Fox, I have a feeling their website is about to get a lot of clicks.
In the 30-second spot, cheekily titled "Frederick's Gets Foxy," Megan Fox models various pieces of skin-tight lingerie made from lace, leather and latex, as she teasingly eats cherries, pops champagne bottles and gets into a pillow fight with the camera.
Check out the video below.
See what I mean?
I think this is also a good time to just remind everyone that SOMEHOW Megan Fox is a mother of THREE KIDS and still looks like this!
WHAT!? HOW!?
Whatever powerful witchcraft Megan Fox is doing to look just as sexy now as she did a decade and three children ago, I'm both very respectful and slightly scared.
It seems pretty obvious why Frederick's of Hollywood chose Fox to partner up with, and judging from the mind-blowingly scintillating photos and videos they're already putting out, the partnership could wind up making Frederick's a major brand name again.
While the Frederick's of Hollywood name still holds some cache for its prominence during the pin-up and boudoir era of the '50s, the company had to file for bankruptcy in 2015 and moved to an online-only store.
But it looks like Frederick's now has a chance to rise to power yet again with a little — OK, a lot of — help from Megan Fox.
And this is only the first look at their partnership. That means you can expect a lot more photos and videos of Megan Fox in lingerie.