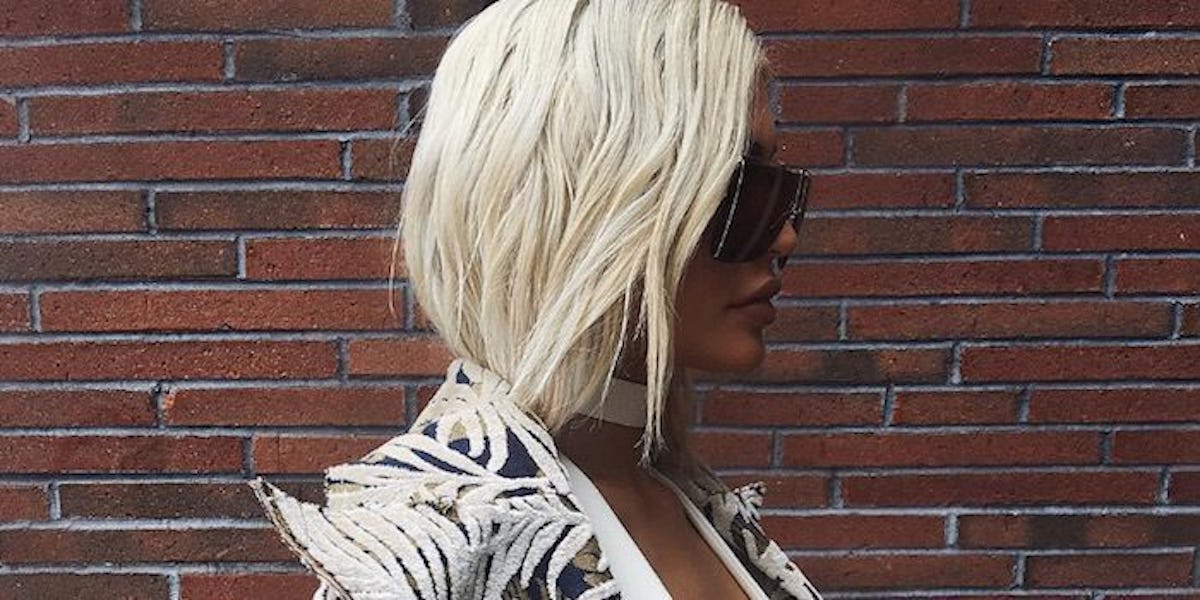 Kylie Jenner Travels To New York Fashion Week With New Platinum Blonde Look
By skyrocketing to success as a fashion icon, Kylie Jenner has followed in her sister Kim Kardashian's footsteps. Now, Kylie's also mirroring her older sister by going platinum blonde.
Heck, even Kourtney has bleached her hair blonde in the past.
It's just like the motto says on the Kardashian family's crest, "To Bleach Their Own."
Alright, fine, that's not their actual motto, but judging by this growing trend I wouldn't surprised if Rob showed up one day on "Rob & Chyna" looking like Draco Malfoy.
However, it seems that it was Kourtney's look specifically that made Kylie decide to go blonde, based on the fact that the 19-year-old posted this #TBT look on her Instagram.
I guess Kylie really was vibing with this look, after all...
Kylie's new blonde look first made its NYC appearance on a runway. OK, so it was more of a tarmac runway, rather than the fashion type, but still... Kylie's new 'do looked fab.
What trip to New York would be complete without an obligatory selfie?
Of course, the reason Kylie is in the city that never sleeps is to participate in this year's New York Fashion Week, which we all know she is about to slay.
The 19-year-old, who has already announced that she's joined Alexander Wang's fall 2016 campaign, also met up with Hailey Baldwin while in NYC.
This black and red dress is so on point, I think it should be the new uniform for the Chicago Bulls.
Kylie even shared a kiss with all of the Big Apple.
Looking good, Kylie. Best of luck during NYFW!
Citations: Kylie Jenner Takes Her Bleach Blonde Hair to New York Fashion Week (ET)