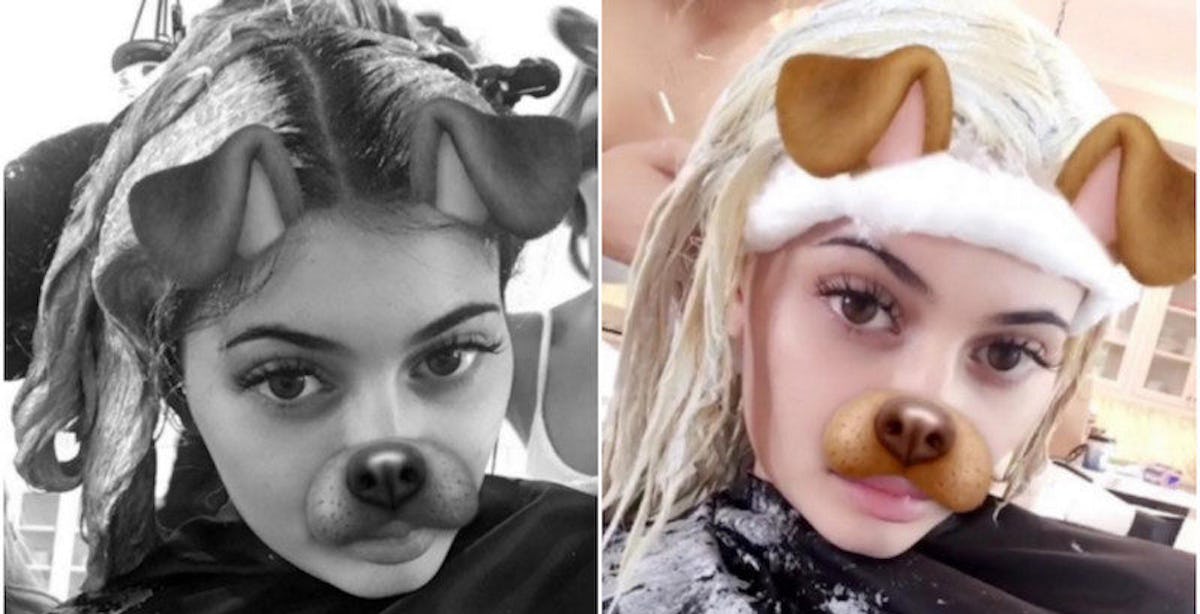 Kylie Jenner Spent All Day Bleaching Her Hair And It Was Hypnotic
Instagram
That's right, all day. Not just a couple of hours like a normal person. An entire day. AND YOU LOVED EVERY MINUTE OF IT.
Kylie Jenner dyed her hair this weekend, and she documented the whole thing on Snapchat in a strangely hypnotic series of pictures and videos.
First, she teased us with this black and white picture so we didn't know what the color was:
Then, she massaged her head with a tiny comb (my god, how nice would that feel right now).
OMG, IT'S BLONDE. THE COLOR IS BLONDE. BLONDE IS HER HAIR COLOR.
This really isn't getting any more interesting.
It's just countless Snaps of her with the dog filter in a really fluffy robe.
Yeah, probably best to just skip to the next story.
Sorry for wasting your time.
You know what? The story about her yesterday was way more interesting.
Apparently Kylie's really angry a weight-loss firm is using a model that looks like her on a giant billboard in LA.
*Blinks*. *Rubs eyes*.
Looks pretty identical, right?
Honestly, Kylie, just take it as a compliment.