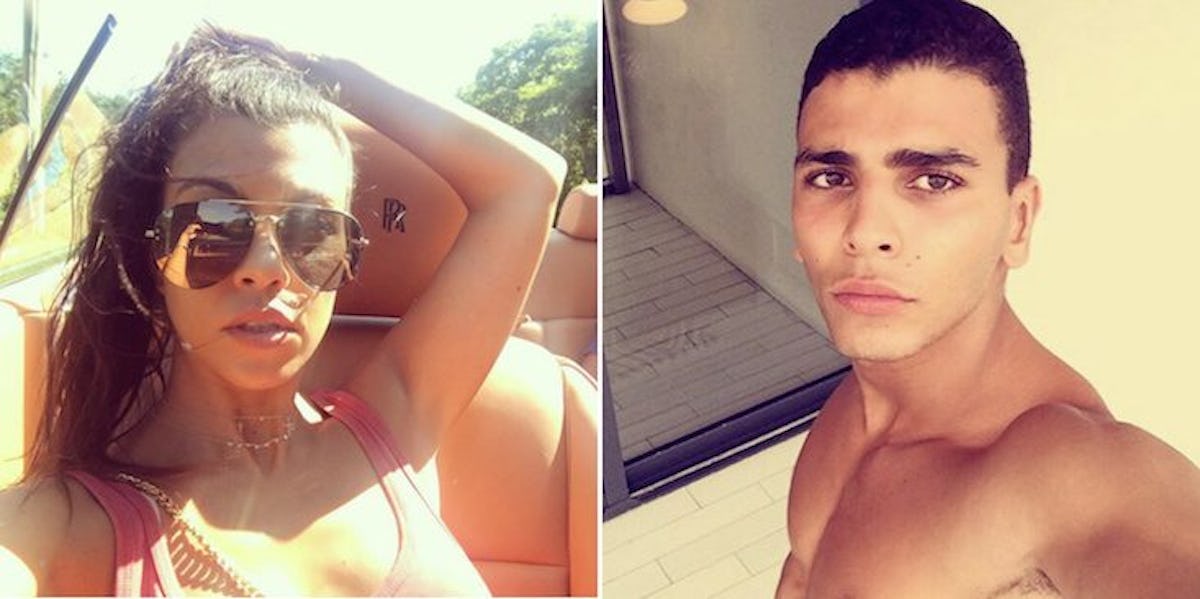 Kourtney Kardashian and Younes Bendjima's Latest Trip Looks So, So Romantic
Instagram
Every day is a great day to be Kourtney Kardashian, but especially this summer. The 38-year-old reality TV mom has been spending her days rocking bikinis, basking in the sun, and hanging out with her super smoking 23-year-old model boyfriend. They recently just went on their latest epic adventure, and Kourtney Kardashian and Younes Bendjima's Egypt trip is giving us serious C-FOMO. (That's celebrity-FOMO, the worst kind of FOMO.)
Someone close to the Kardashian clan told E! News that Kourtney has been loving her time with Younes. The source said,
Kourtney spent part of last week in Florida where she met up with friends and then they flew with Younes to Egypt on Sunday. She was so excited to see him and they are incredibly happy.
This relationship is a far cry from Kardashian's old flame with ex Scott Disick. The world has watched for years as Disick has struggled with addiction while the pair worked to co-parent their three children. Now, Kardashian is in a relationship she seemingly can't get enough of.
The source continued,
She is trying to live it up as much as possible this summer and she couldn't wait to see him again. He planned this adventure for them and wanted to take her somewhere new and exciting.
"Exciting" seems like an understatement. The pair and their friends posted pictures on social media riding camels, bathing on the beach, smoking hookah, and checking out the pyramids. The insider shared,
Kourtney was especially [excited] to see the pyramids and they had an incredible time doing that. They have enjoyed the beach, rode on camels, and fully immersed themselves in the culture and eating the food.
Lately, all Kourtney seems to be doing is going on vacation and looking amazing in bathing suits. And hey, we don't blame her. Kardashian is known for working hard on her health, body, and happiness, and we're pumped to see her enjoying life so much.
Just add a little pyramid selfie to her amazing selfie mix, and we call that a wrap on summer 2017.