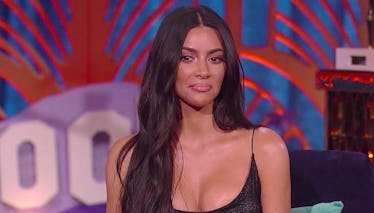 People Are Selling Kim Kardashian's Contour Kits On eBay And The Prices Are Ridiculous
YouTube
From this day forward, let June 21 be known as National Contour Day. Why? Oh, just a little something called KKW Beauty.
Today, Kim Kardashian launched her beauty line consisting of four contour palettes at a whopping $48 a kit, and of course, selling out almost instantly.
Seriously, people were losing their damn minds.
Guys, try to keep it together.
Now, Kim Kardashian fans and makeup lovers alike are selling their coveted products that they purchased only a few hours ago on eBay at almost three times the original amount. Seriously, these babies are going for up to $140 a pop.
What the actual f word, guys?
While demand like this is truly impressive, this is not the first time a Kardashian product has flown off the shelves and onto eBay.
Little sister Kylie Jenner's lip kits were also in stupid crazy demand, listed on eBay at prices ranging from $45, to $249... to, wait for it... 10 million dumb AF dollars.
People, please, GET A HOLD OF YOURSELVES!
Try to remember that the makeup doesn't turn in you into a literal Kardashian, but that it just slightly alters the shape of your face AND that's only IF you do it right – which, let's be real, is almost impossible.
Even Kim, who invented the product, still has a pro put it on her.
However, Kim insists it's easy. She explains,
The reason I wanted to do crème contour first over powder is because I've been wearing less makeup lately, and so when I only have five minutes and I'm running out the door, I love to look bronze-y and tan, and I would just take contour sticks and just try so many different kinds. And I needed a really good, blend-able one, but they gave you color. I use it, literally, I'll take one side of the stick, the lighter side, and I'll do shadow, under eye, my full nose, full lip liner, and then I'll use the darker one all around my face to really frame my face. And it became my go-to.
Mmm-hmm, sure. Seems like a $140 investment to me.
Congrats, Kim!