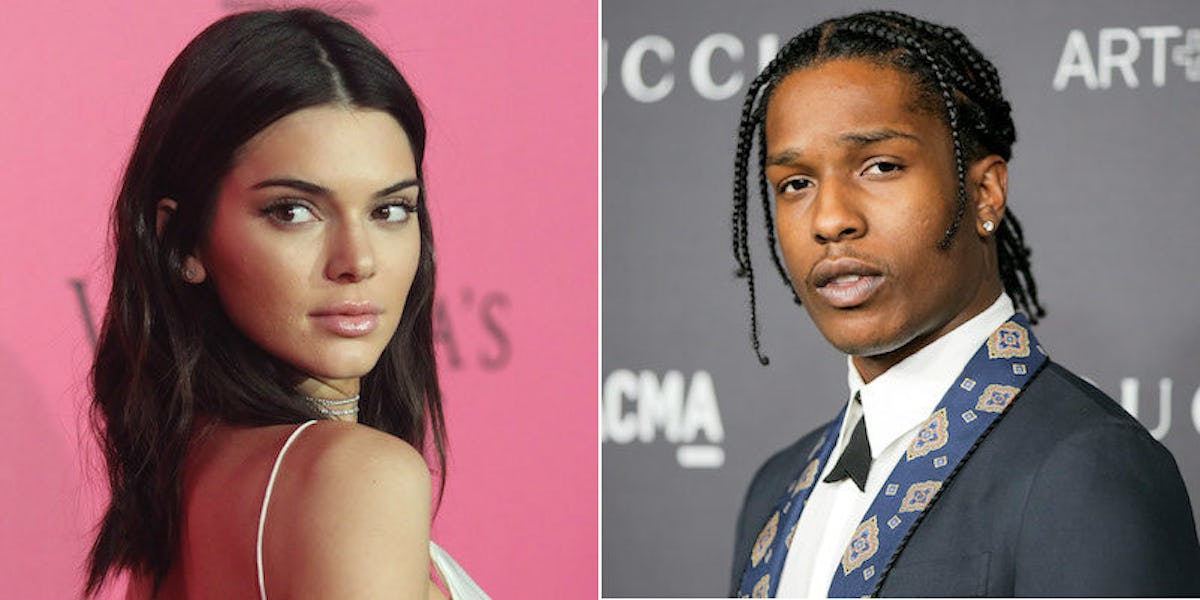 Kendall Jenner And A$AP Rocky Rendezvoused In Paris, And She Wore A LOT Of Fur
REX/Shutterstock
So, what's the deal with Kendall Jenner and A$AP Rocky's rumored romance?!
Are they, like, dating exclusively or what?
Well, back in December the 21-year-old supermodel and 28-year-old rapper refueled dating rumors after going on a romantic sushi date at the chic Japanese restaurant Nobu in Los Angeles.
However, they were not confirmed to be dating after a source close to Kendall told E! News,
Kendall is seeing a few people, and she's not exclusive with anyone at the moment. She's been going back and forth for a while with both Jordan [Clarkson] and A$AP Rocky.
In other words, Kendall is harmlessly exploring her options. That's fair enough!
Still, it seems like there's something more going on between Kendall and Rocky despite the fact the rapper's stepmom doesn't approve of her. Just last week, they were seen "diamond shopping" together in New York City.
As if that weren't enough to assume they are likely going to end up dating exclusively, they were recently seen getting super close to each other in the "city of love."
That's right, Kendall Jenner and A$AP Rocky are keeping the dating rumors alive after spending some quality time together in Paris, according to E! News.
Kendall Jenner and A$AP Rocky were seen at a flea market in Paris looking extra fancy.
Kendall wore a black long-sleeve top, a pair of light skinny jeans, black heels and a long, brown fur coat.
Of course, the fur coat stirred up controversy.
The people want answers!
While Kendall has yet to speak out regarding the fur coat she wore in Paris, it does seem like she could be getting serious with Rocky.
Maybe she'll offer a comment on that soon?! We can only hope. Oh, and a little clarification on whether or not the fur is real would probably help, too.
As far as Kendall and Rocky go, though, an insider spoke to E!, revealing,
They've been on and off for close to a year but have been hanging out with each other more lately. She likes him, and he likes her.
The source went on to say Kendall is definitely "open" to exclusively dating Rocky. It's all just a matter of time.
Citations: Kendall Jenner & A$AP Rocky Reunite in Paris (E! News)