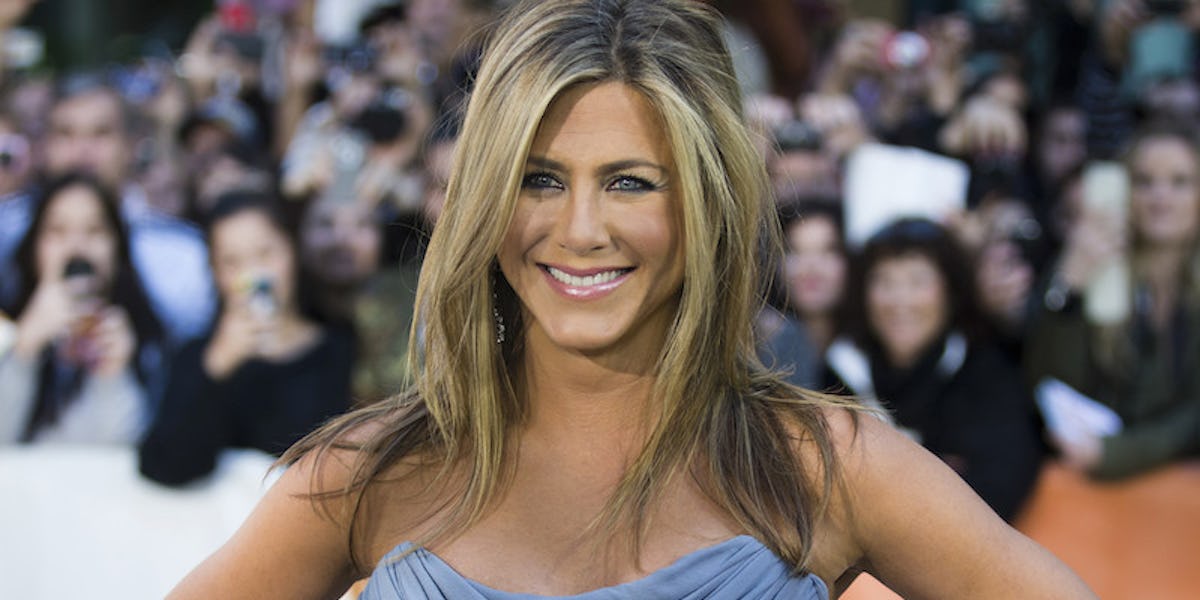 Jennifer Aniston Joined The Mile-High Club In A Cockpit So Start Your Puns Now
REUTERS
If there's one person you can count on to speak their mind at all times, it's Jennifer Aniston.
First, the 47-year-old actress stirred up controversy after appearing on BBC's "The One Show" and accidentally joking about "sex toys" in front of a group of disabled children on live television.
Yeah, she doesn't mince words!
During her most recent appearance on "The Ellen DeGeneres Show," Jennifer Aniston's honest side came out yet again after Ellen insisted the two play a classic game of "Never Have I Ever."
Ellen started off by, saying,
First one. Never have I ever joined the mile-high club.
With her "I have" sign in-hand, the "Office Christmas Party" star did not hesitate to admit that she's done the deed aboard a flying aircraft. If you've wondered whether or not Jennifer Aniston is a club member or not, SHE IS.
Oh, and Ellen is, too!
I'll be honest -- I didn't take Aniston as a mile-high club member.
The "Never Have I Ever" fun didn't stop there. Ellen followed up with another mile-high question by asking Aniston if she'd done it "in the cockpit." Her answer? Well, this time she was a little less free with her answer...
Eventually, the actress shamelessly raised her "I have" sign up high.
Ellen went on to ask about the inclusion of "pilots" and "flight attendants." I won't spoil it for you but damn, Jen... I didn't know you got down like that!
Perhaps the funniest part of the segment is when Ellen asks if she had ever eaten peanuts while doing the deed on an airplane. I don't know about you, but I had no idea that was even a thing.
Good thing I'll be on a plane for the holidays this month. I'll have to, uh, do some "product testing."
The hilarious but highly informative interview wrapped up with Jennifer Aniston reflecting back on the heartfelt personal essay she penned back in July about the media and the overwhelming, invasive pregnancy rumors.
Well, I certainly learned a lot about Jen this month -- that's for sure!
Check out the full interview in the video player above.
Citations: Jennifer Aniston Confirms Mile-High Club Membership (Complex)