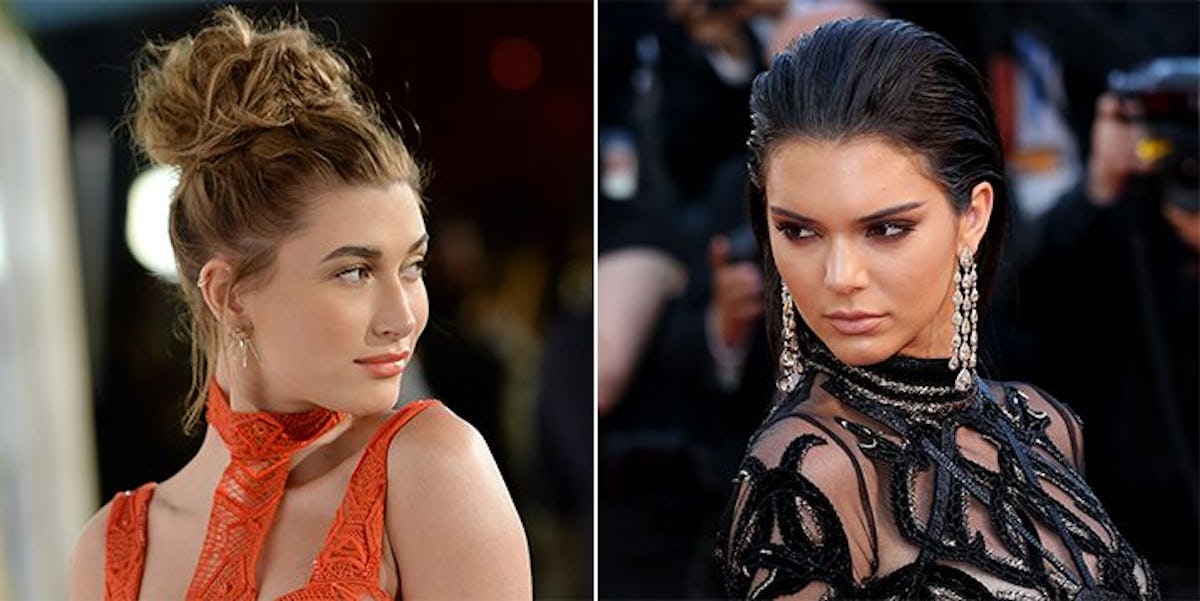 Hailey Baldwin Breaks Girl Code, Goes On Date With BFF Kendall Jenner's Ex
REX/Shutterstock
OK, you guys... I'm no expert here, but I'm pretty sure if I went on a date with my main girl's ex-boyfriend, she'd be PISSED AF.
And she would have every right to be. It's just girl code: Ex-boyfriends are off limits to friends, as "Mean Girls" so eloquently taught us.
But I don't know if Hailey Baldwin got the memo.
She was spotted having lunch with Kendall Jenner's rumored ex-boyfriend, LA Lakers basketball player Jordan Clarkson. They were seen spending time together at Jon & Vinny's in Los Angeles on Friday afternoon.
Yeah... I don't know about that.
Kendall Jenner and Hailey Baldwin have been good friends for a while now. They both hang out together AND work together.
So, you would think Hailey would know better than to go on a romantic lunch date with her BFF's ex-beau.
ALTHOUGH, I guess we could give Hailey the benefit of the doubt here.
First of all, Kendall seems to be super happy with A$AP Rocky ATM... EVEN THOUGH they haven't actually confirmed anything yet.
PICTURES DON'T LIE, OK?
And there have been plenty of photos showing Kendall with BOTH A$AP Rocky AND Jordan Clarkson late last year.
A source even told E! News,
She's been going back and forth for a while with both Jordan [Clarkson] and A$AP Rocky.
So honestly, who even KNOWS what's happening anymore?
The whole thing seems a little fishy to me. I mean, maybe nothing was going on.
But Hailey and Jordan look SO CUTE together, don't you think? I'm shipping this relationship FOR SURE.
Hailey, you deserve a good guy after all your Justin Bieber drama. (Plus, the guy clearly peed his pants... I don't really care what he says.)
And honestly, maybe things just work differently in the model world. After all, Gigi Hadid used to date Taylor Swift's ex Joe Jonas, and they seem to be doing OK.
And then you have Selena Gomez dating Bella Hadid's ex, The Weeknd, and they seem to be doing OK... NVM. Scratch that one.
But if Kendall's OK with Hailey's date, so am I.
Citations: Hailey Baldwin Has Lunch Date With Kendall Jenner's Ex (Daily Mail)