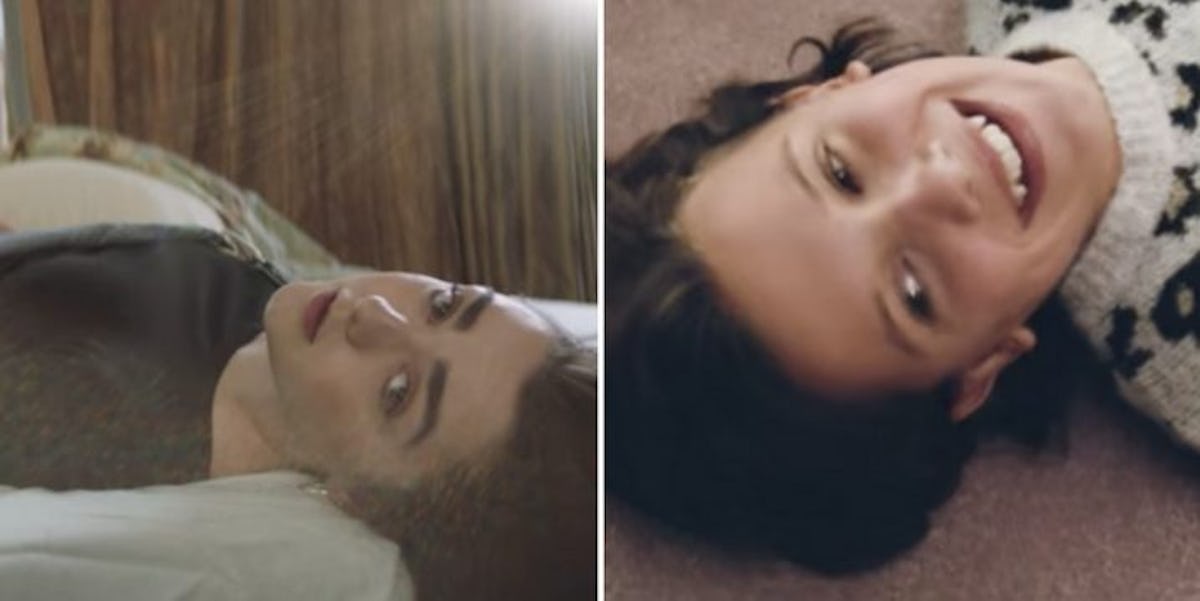 Arya From 'GOT' And Eleven From 'Stranger Things' Team Up For Epic Commercial
YouTube
Did Westeros just enter the Upside Down? Is Jon Snow going to have to fight the White Walkers and the Demogorgon?
Nope, unfortunately a "Game of Thrones"/"Stranger Things" crossover is probably never going to happen, but surprisingly, a new shoe commercial is coming as close as possible.
Converse's new ad features everyone's favorite pint-sized fantasy action heroines — Arya Stark and Eleven. Maisie Williams and Millie Bobby Brown are among the young celebrities that goof around in a sprawling new ad for Chuck Taylor shoes.
Among the strange cutaway shots in the commercial, you can see new it-girl Millie Bobby Brown waxing poetic about the human condition or something pretentious like that in a dark room. Toward the end, Maisie Williams comes in, doing some silly dance moves and then lying down on a bed.
Check out the full, bizarre, clearly-cooked-up-by-an-ad-exec-to-pander-to-young-people commercial below.
What a journey, right?
As you probably noticed, Maisie and Millie aren't the only young stars that Converse wrangled together and maybe gave LSD to for this ad. Rapper Vince Staples, model Winnie Harlow and a handful of other trendy influencers born in the age of the Tamagotchi also pop up to say faux-deep sentence fragments.
The commercial may be grating, but it won't be long now before we finally see Maisie Williams and Millie Bobby Brown back in the roles that we love.
Maisie is going to be suiting up as vengeful assassin Arya Stark for the seventh season of "Game of Thrones" on July 16, and Millie will be re-entering the mind of the telekinetic Eleven for season two of "Stranger Things," premiering on October 31.
But until then, I guess the best thing we've got is this weird, artsy-for-the-sake-of-being-artsy shoe commercial, which makes about as much sense as, oh, let's say a hypothetical fantasy series deciding to make its fans watch ice melt for an hour in order to announce their premiere date.