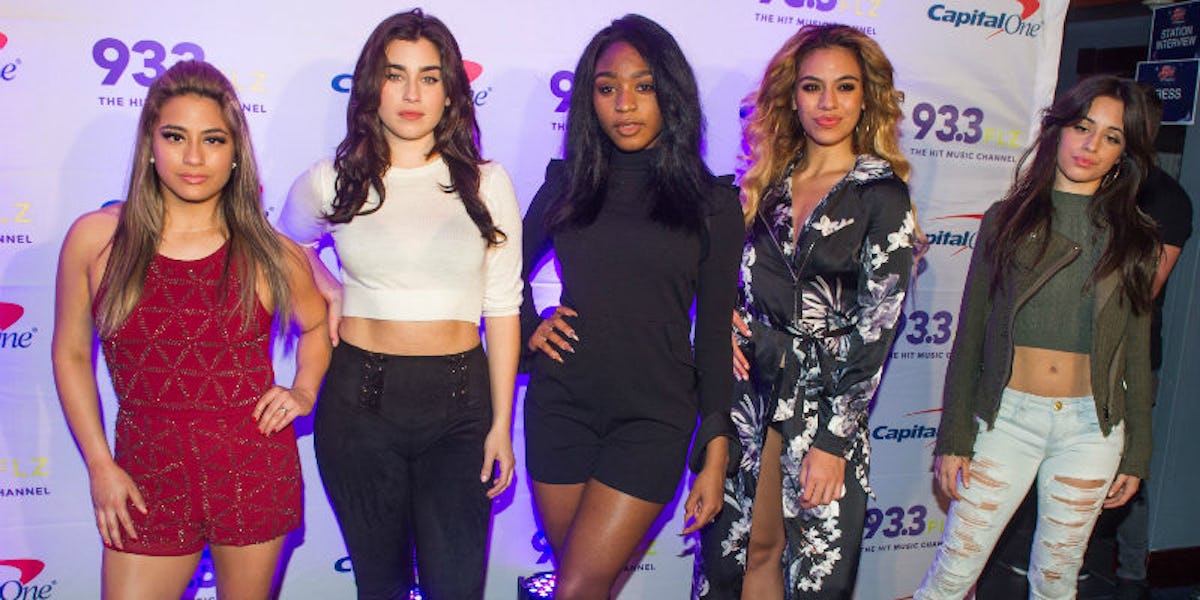 Fifth Harmony's 'That's My Girl' Sans Camila Cabello Sounds Super Different
REX/Shutterstock
If you think breaking up is hard, imagine having to break up with four girls at once.
Camila Cabello caused a bit of a stir in the pop world when she announced she would be leaving the popular band Fifth Harmony, seemingly out of nowhere.
Yes, you can say your "More like FOURTH Harmony, am I right?!" joke now. I will wait.
The band's newest single, "That's My Girl," without Camila Cabello's voice is now online and it sounds... a lot different without her high notes.
Go ahead, say your "I guess she ain't their girl no more" joke now. I'll wait.
Lauren Jauregui's deeper, husky voice is left alone where Cabello used to join her in the chorus:
You've been down before / You've been hurt before / You got up before / You'll be good to go, good to go.
For a comparison, here is the original version.
"That's My Girl" is the third single off of the band's second studio album, "7/27."
The remaining band members, Normani Kordei, Dinah Jane, Ally Brooke Hernandez and Jauregui, issued a statement after news broke they were told by reps that Cabello was leaving, when Cabello said she spoke to the girls herself.
Cabello sent out a statement on her Twitter that read,
I was shocked to read the statement the Fifth Harmony account posted without my knowing. The girls were aware of my feelings through the long, much needed conversations about the future that we had [during] the tour. Saying that they were just informed through my representatives that I was 'leaving the group' is just not true.
The group responded,
The last thing we want to do is engage in a battle of we said, she said, but we've let our story play out in press and on social media for too long.
It is rumored that Cabello refused to be a part of group therapy sessions, and opted out of meetings that were meant to discuss the future of the band.
It seems as thought the girls could not simply...
...it out.
Citations: Fifth Harmony's 'That's My Girl' Sounds So Different Without Camila Cabello (US Weekly)