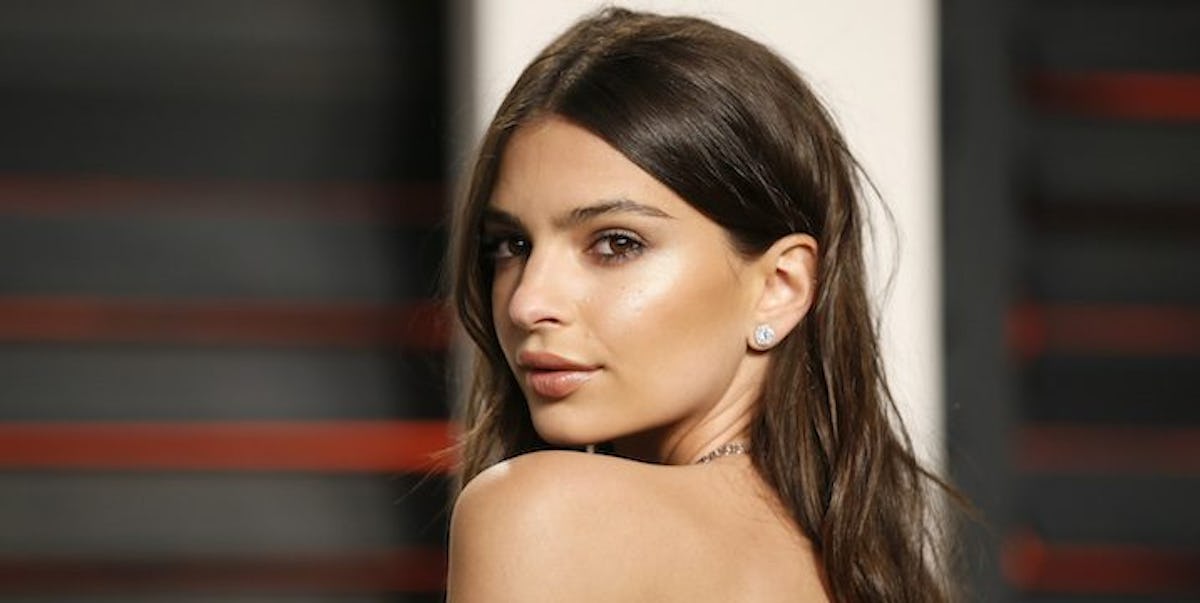 Emily Ratajkowski Casually Walked A Dog In NYC While Wearing Lingerie
REUTERS
Listen up, people. Emily Ratajkowski can do whatever the hell she wants to do.
If she feels like rolling out of bed and putting on a bikini just to lounge around all day, she can totally do that. If she wants to go completely topless in public while vacationing in Cancun, she can do that, too.
What I'm trying to say is there aren't many things preventing Emily Ratajkowski from living her life to the fullest, and her latest Instagram photo is proof. Here's a hint: It's not too far off from this...
The 25-year-old model recently shared a photo of her sporting sexy lingerie while strolling around the bustling streets of New York City.
Only, she was in the concrete jungle (nowhere near a tropical beach), and she was walking an adorable puppy.
Remember when I said Emily has free reign to do whatever the fuck she wants? Yeah, I wasn't kidding.
Emily Ratajkowski casually walked a cute puppy around the streets of Manhattan while showing off her flawless figure in lingerie. The 40-degree weather didn't stand a chance.
Last week, the 25-year-old model teased the world yet again when she shared photos of herself clad in a see-through lace bra and panties.
Don't worry, haters. Emily actually does other things besides flaunting her beauty in revealing lingerie. During the mass protests around the world over the weekend, she stood with demonstrators to "demand systemic change."
She's been extremely vocal on the political front as well.
EmRata is just living proof that you can lounge around naked in bathtubs and sip wine while standing up for what's right at the same damn time. What's not to love about that?
So, how will she blow our minds next? It's only a matter of time before we find out. For now, just enjoy this photo of Emily Ratajkowski snacking on a pastry in France.
You're welcome.
Citations: Heavenly Emily Ratajkowski Walking Her Dog In Lingerie Proves That She Doesn't Carry A Pooper Scooper (BroBible)