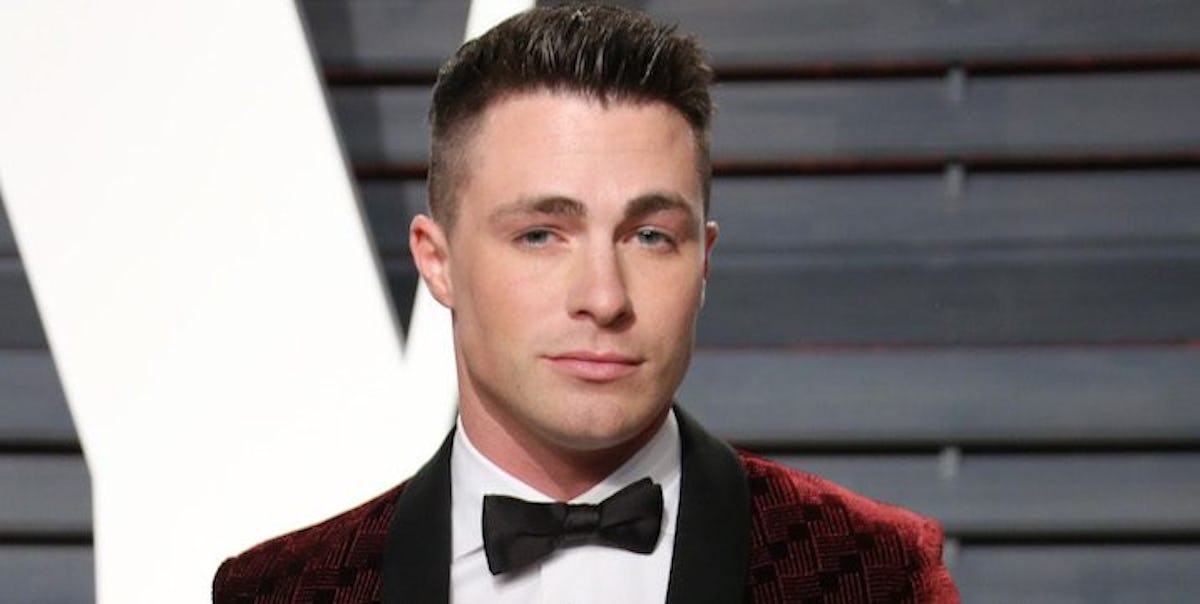 Cher Helped Colton Haynes Get Engaged This Weekend And Fans Went Nuts
REX/Shutterstock
If Colton Haynes' extravagant engagement is any sign of how his wedding will turn out... then we gays really need to take note of how to do a proposal right.
And yes, you read that correctly, by the way.
Colton Haynes got engaged over the weekend, with a gorgeous display of fireworks over the water on a beach, and the internet is absolutely freaking out.
The 28-year-old former "Arrow" star, who recently came out publicly early last year, is engaged to acclaimed celebrity florist Jeff Leatham, after an elaborate wedding proposal set in Mexico this past weekend.
Actually, elaborate is more of an understatement. I'm talking huge fireworks, lots of flowers and even surprise celebrity guests (cough CHER cough).
"Jeff's marriage proposal to Colton was incredible, starting with a personalized video message from Cher singing their favorite song, 'I Got You Babe,' followed by video messages from their family members and close friends — including Melanie Griffith, Serena Williams, Ally Maki, and many more," Colton's rep said to People.
"After Colton said yes, the proposal continued with a fireworks display set to Bruno Mars' 'Marry You' as the couple danced in tears," his rep continued.
Future husband (or husbands — let me live), please take note. If you can't get Cher to serenade me, this is over way before it's even begun.
The adorable couple, who made their relationship public last month, documented their Cabo San Lucas getaway over social media.
It wasn't until the candles, rose pedals and well... a sparkly diamond band that would probably cost me a few months' rent, that it was clear someone was about to get down on one knee.
Jeff cued up and — as expected — Colton freaked out and said hell yes.
Following the engagement, Colton said on Instagram,
The fact that so many people love love as much as we do is truly inspiring and I feel so humbled. Who woulda thought that a lil ole kansas boy would meet a country boy from Utah & embark on journey that truly feels like on in the movies? I wish the same for everyone out there. No matter who you love...don't be afraid to love hard :)
And because Colton is the epitome of bae, the rest of the world started freaking out.
Because watching someone, who openly spoke about his struggles with anxiety and his sexuality, find love like this is pretty spectacular.
It means there's hope for anyone struggling with something similar, who feels like finding "the one" is damn near impossible.
Continue being the idol that you are, Colton.
And while you're at it, send me a wedding invitation.
Citations: 'I SAID YES': Teen Wolf's Colton Haynes Is Engaged to Jeff Leatham (PEOPLE)