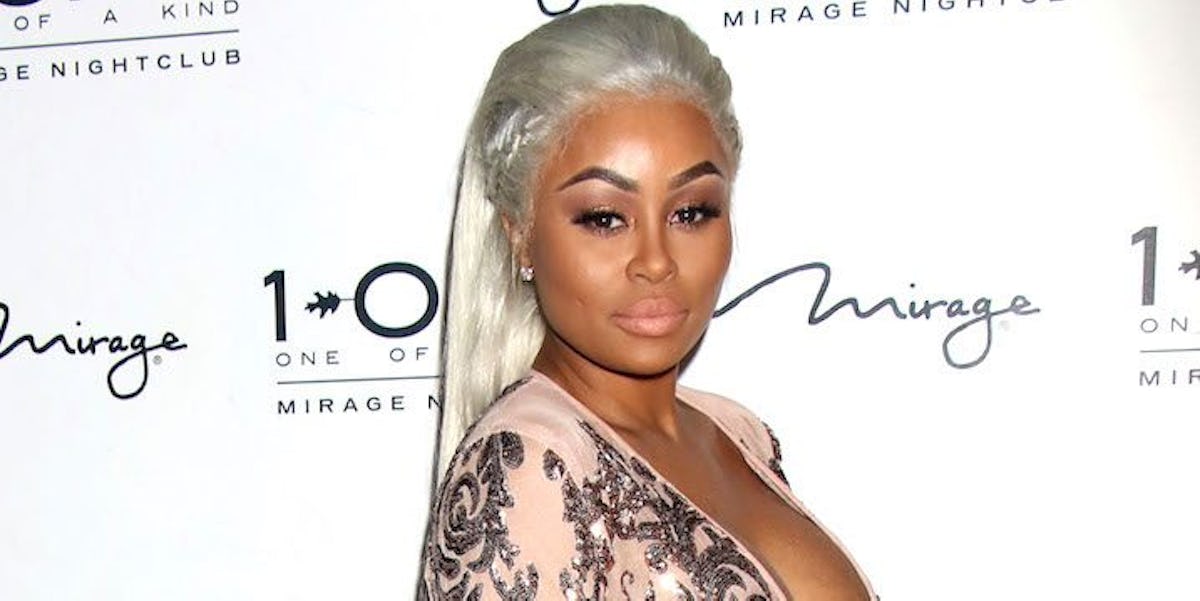 Blac Chyna's Nipples Are The Star Of Her Golden Lingerie Photo Shoot
REX/Shutterstock
Y'all didn't forget about Blac Chyna, did you?
OK, fine, I also forgot about her a little bit.
But damn if Chyna doesn't know how to get herself right back to the forefront of everyone's minds with a classic: showing some nipple.
You know. The ol' on-purpose nip-slip. The tip of the titty. The top of the ta-tas. The boob hat. You get my point.
It's a tried and true tactic that works every time. She doesn't do it very often, but Blac Chyna is taking full advantage of this strategy in a new sexy photo shoot.
In the photos, Chyna is clad only in see-through lingerie and a silky gold robe that just happens to keep falling open.
I know I am supposed to be focused on her nipples, but I just can't look away from how shiny her leg is. Like, I'm getting some glare here.
Did Blac Chyna's boobs get bigger? I feel like they got bigger.
And yes, those are definitely her nipples.
Hey, Blac Chyna's nipples. It's nice to meet you.
Well, if the baby, the engagement and the emoji line didn't confirm it, I guess this does: Blac Chyna is officially a Kardashian, nipple flashing and all!
What's unclear to me is where exactly Chyna is in these photos and who took them. It doesn't seem to be for a magazine, so did she just get Rob to do it for her own personal collection?
Speaking of Rob Kardashian, it seems like he and Chyna are still engaged and doing OK after that dramatic breakup when Chyna took the baby and left.
Yeah, that video looks pretty bad, but don't worry, less than a week later Rob was posting happy Christmas Snapchats of him, Chyna and baby Dream Kardashian. Just like one big, happy, psychologically damaged family!
But since then, Chyna and Rob haven't gotten much press in the new year. Until now.
Like I said, that nipple-age. Works every time!
Citations: Blac Chyna Shows Off Her 34-Pound Weight Loss in Gold Lingerie (Entertainment Tonight)