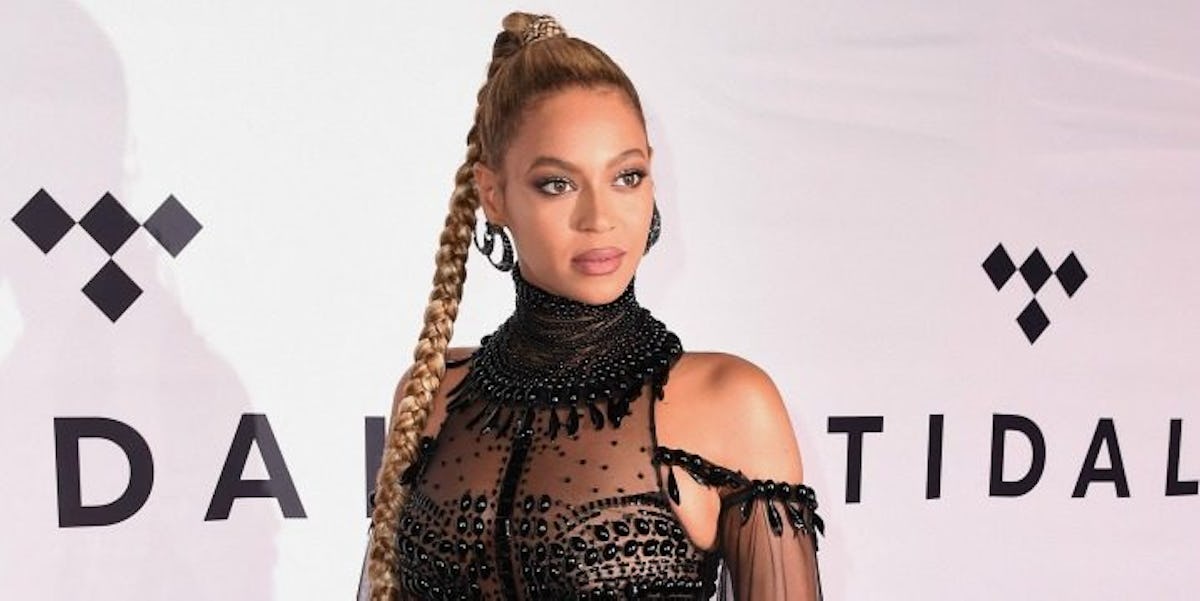 Here's The $230 Lingerie Beyoncé Is Wearing In Her Pregnancy Announcement
REX/Shutterstock
Wednesday, February 1, Beyoncé literally broke the internet with her pregnancy announcement via her Instagram account.
To caption the above photo, Queen Bey wrote,
We would like to share our love and happiness. We have been blessed two times over. We are incredibly grateful that our family will be growing by two, and we thank you for your well wishes. – The Carters
So, not only is Beyoncé pregnant, it appears she's expecting twins! Good luck with that, right?
According to reports, after racking up over eight million likes in less than 20 hours, Beyoncé's Instagram post is the most liked picture of all time.
So, let's analyze this unbelievable photo, shall we?
The staging of the shot is absolutely unreal, but the second thing that catches my eye, after Beyoncé's baby bump, of course, is the sexy lingerie Bey is rocking.
Thanks to the good folks at E! News, we now know Beyoncé's sexy lingerie from her pregnancy announcement photo shoot is from Agent Provocateur and Liviara.
On top, Bey wore Agent Provocateur's "Lorna" scalloped embroidered tulle underwired bra, which retails for $130.
On the bottom, Beyoncé wore a pair of Liviara's Dauphine powder blue panties, which cost $95.
Look, I love my girlfriend, but I don't think any woman could look as radiant as Beyoncé in the above lingerie.
However, I'm told nice women's lingerie can be quite expensive, so to treat yourself, or your significant other, to Beyoncé's pregnancy lingerie for less than $230 sounds like the bargain of the century, right?
I would also like to take this opportunity to point out Valentine's Day is literally right around the corner, so, what are you waiting for?
Click the links above and treat yo' self, or your significant other, to the most romantic gift ever.
If it's good enough for Beyoncé to rock for her pregnancy announcement, it's good enough for any woman on the planet.
Citations: Just in Time for Valentine's Day, Shop Beyoncé's Pregnancy Lingerie Style (E! News)