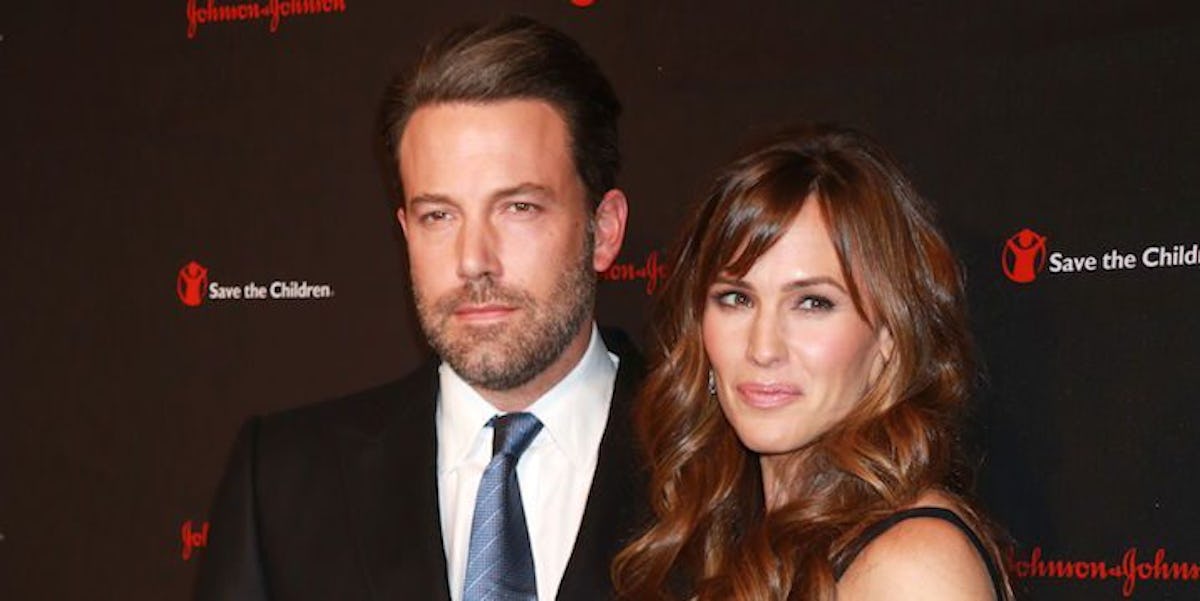 Ben Affleck Spotted With Jennifer Garner In First Pics Since Rehab Announcement
REX/Shutterstock
It seems Jennifer Garner is sticking close to Ben Affleck's side since he has returned from rehab.
Just one day after the 44-year-old "Batman" actor announced he had completed treatment for alcohol addiction, he was spotted out with Jennifer Garner in Santa Monica.
So it seems like, despite the fact they announced their separation over two years ago, the still-not-divorced couple have been spending a lot of time together — possibly to support Affleck through his struggle with addiction.
On Tuesday night, Affleck announced on his official Facebook page he had completed a rehabilitation program for alcohol addiction.
Affleck wrote,
I have completed treatment for alcohol addiction; something I've dealt with in the past and will continue to confront. I want to live life to the fullest and be the best father I can be. I want my kids to know there is no shame in getting help when you need it, and to be a source of strength for anyone out there who needs help but is afraid to take the first step.
Affleck specifically thanked Garner for her support in the post, suggesting they have been spending a lot of time together over the past few months. (Though Affleck does not specify when or how long he was in treatment.)
Rumors have been flying these past two years as to the true nature of Affleck and Garner's relationship.
These past two months alone we've heard they definitely are getting divorced, any day now, and we've heard the divorce was called off, completely.
Then, just last week, Garner was seen out with no ring on her finger.
In the immortal words of Oprah Winfrey, WHAT IS THE TRUTH?
With this whole rehab thing going on, it seems unlikely the couple will be signing the paper work to finally make this divorce official any time soon.
Batman, I know you're going through a lot right now, but please, just free Jennifer Garner. Free her.
Citations: BEN AFFLECK JENNIFER'S GOT MY BACK (TMZ)