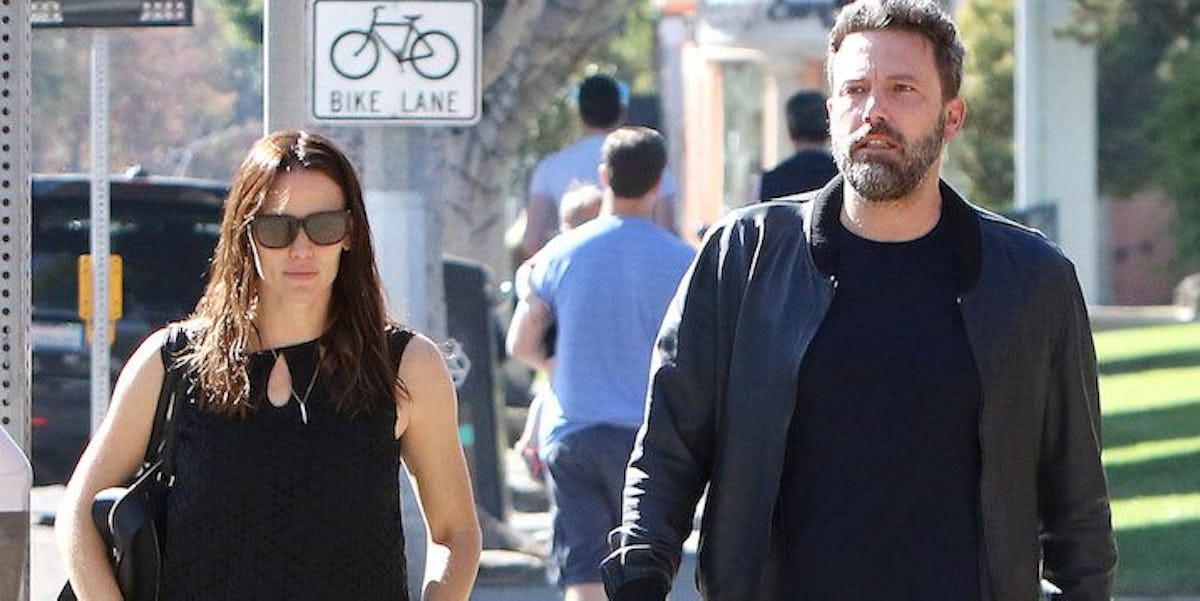 Jennifer Garner Spotted Without Ring After Calling Off Divorce And We're Concerned
REX/Shutterstock
Jennifer Garner walking around without her wedding ring is confusing the hell out of us.
Years after Tom Brady's personal jet ruined Ben Affleck and Jennifer Garner's marriage, we still have no idea what the deal is between the two of them.
Every few weeks, there are new rumors about divorce proceedings or reconciliation, the most recent of which came earlier this week with a rumor Jennifer had called off the breakup completely.
New images, though, of Garner walking around without her wedding ring on are making us think things may actually be done between the two of them.
The pictures were taken during a shopping trip in Brentwood.
Ben and Jen first started going out after they met on the set of "Pearl Harbor," going on to officially tie the knot in 2005.
In 2015, the couple announced they had decided to split up follwing rumors Ben cheated on Jen with their 28-year-old nanny Christine Ouzounian while flying to Las Vegas on Tom Brady's personal jet.
During that trip, Ouzounian took the infamous picture of her wearing Tom's Super Bowl rings.
This is literally a photo of the moment love died.
Since the couple broke up, they were seemingly on a track headed for divorce.
That changed earlier this month when rumors started coming out of Hollywood that Jennifer had a change in heart and decided to try reconcile with Ben.
A source who spoke with People said,
Jen has called off the divorce She really wants to work things out with Ben. They are giving things another try.
Going on to say,
There is always a chance of reconciliation. They love each other. They also really, really love their kids, and those kids love their parents.
Adding to the mystery, Mail Online reports a moving truck was seen outside of the house where Ben has been staying since the divorce.
Citations: Natural beauty Jennifer Garner heads on a shopping trip without her wedding ring... amid reports she has called off divorce from Ben Affleck (Daily Mail)