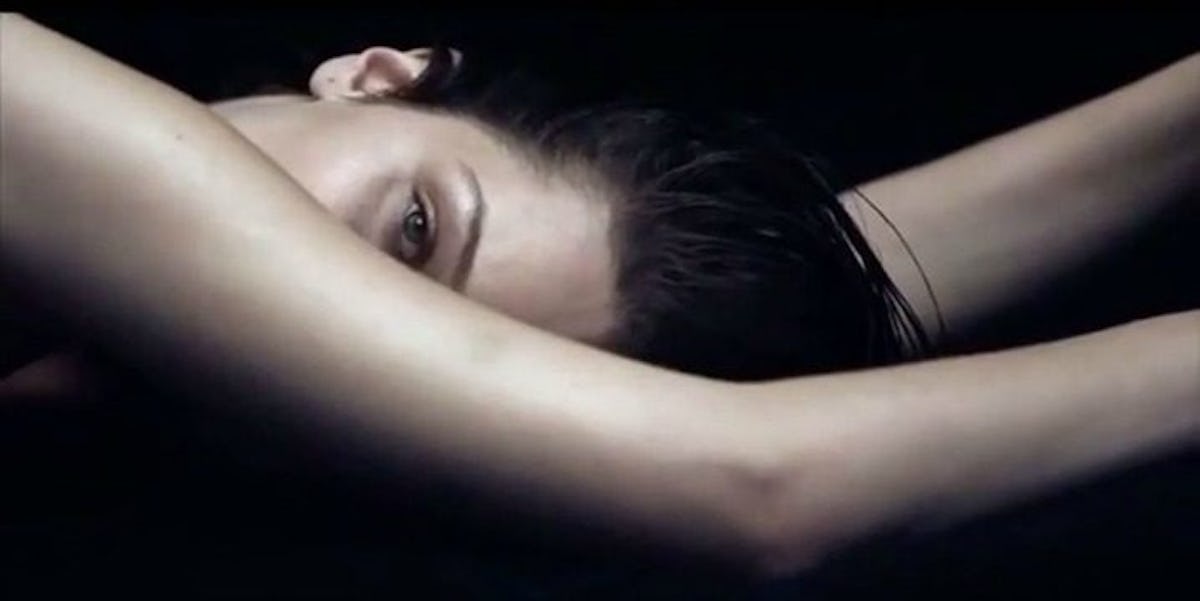 Bella Hadid Holds Bare Boobs And Gets Basically Naked In Sexy Instagram Video
Instagram
Bella Hadid done did it again, y'all!
Though she's still just 20, the incredibly sexy and popular model has already done more with her career than most people will do in a lifetime.
From walking the runway at the Victoria's Secret Fashion Show in Paris, France, to delivering a powerful message alongside Kendall Jenner to celebrate International Women's Day, there's literally nothing Bella Hadid can't do.
For her latest trick, the 20-year-old model stripped down to just a very skimpy thong and held her bare boobs for a photo shoot with V magazine.
Luckily, Bella Hadid uploaded a sexy video of the shoot to her Instagram page.
I'm talking Middle East heat, here, so don't be surprised if people look at you funny when they catch you watching the below sexy video at work.
To caption the above video, Hadid wrote,
Where you lead me I will go... @mario_sorrenti @vmagazine
Baby, wherever you lead me, I will 100 percent follow!
Bella Hadid is no stranger to stripping down and showing off her goods, but there's something different about this video.
I don't know, really, but there's just something else going on here.
In any event, I think it's safe to conclude we all agree Hadid slayed it once again, right?
She managed to combine sexy and tasteful in a way few others can, which is why I often question what The Weeknd was thinking when he peaced out on her.
Speaking on her recent split from the 27-year-old entertainer, Yolanda Hadid's daughter said,
It was my first breakup — or second, next to the horse — and so public. As an outsider, you might think I handled it so well, but it's always in your heart, and you always feel it very heavily. It'll be hard for a while. Love hurts, but you have to pull through. But I'll always respect him, and I'll always love him. Sometimes you want to be sad about it or handle it differently, but at the end of the day, you never want to burn a bridge that you've fought so hard to build.
The above quote makes me so sad, but it also speaks to just how strong Bella Hadid really is.
Citations: bellahadid (Instagram)