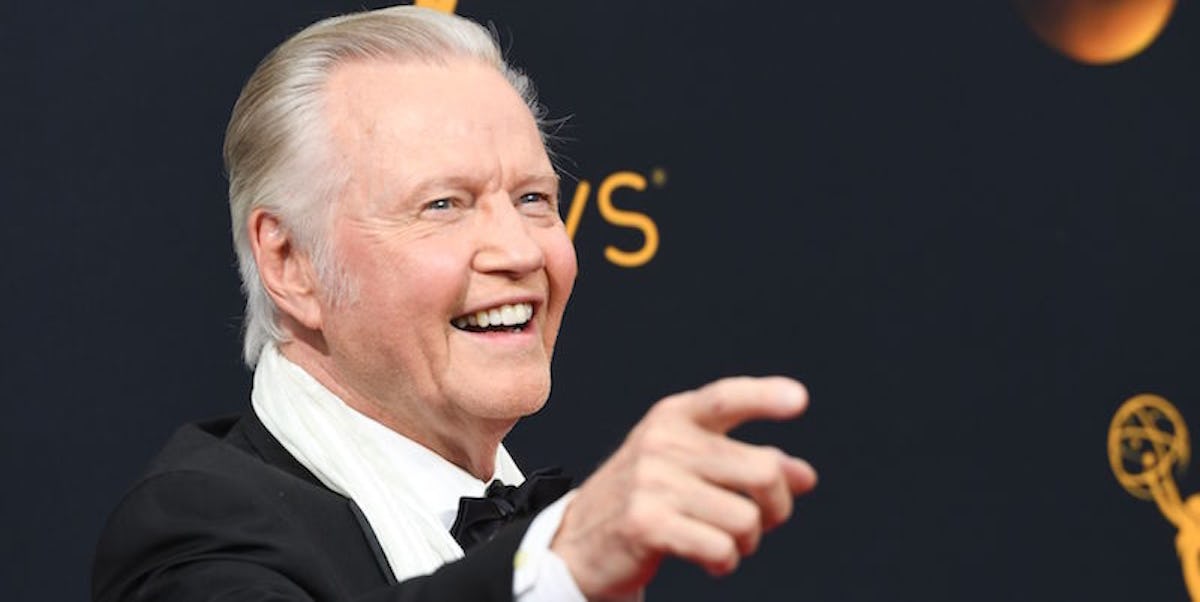 Angelina Jolie's Father Speaks On Brangelina Split: 'I'm Concerned For Angie'
REX/shutterstock
Jon Voight has officially spoken out after news that his daughter, Angelina Jolie, and Brad Pitt filed for divorce.
In case you somehow missed it, the Hollywood power couple announced Tuesday that after two years of marriage, six kids and 12 years of being together, they would be permanently separating.
Amidst rumors of Brad having a potential affair with Marion Cotillard and Angelina allegedly being fed up with his parenting skills, Jon Voight has decided to speak out in support of his daughter and express his genuine shock over the news.
During a call with reporters, Voight reportedly said,
I don't know what it is. It's a sad thing. Say a little prayer.
Following it up,
It's very sad. Something very serious must have happened for Angie to make a decision like this.
Inside Edition broke the story during a phone interview with Voight, shortly after the divorce was announced.
It's been a massive PR war of words since the couple announced the split.
Brad Pitt released his initial statement almost immediately after the news broke, saying,
I am very saddened by this, but what matters most now is the well-being of our kids. I kindly ask the press to give them the space they deserve during this challenging time.
Angelina Jolie's attorney followed Pitt's response with her own statement released to TMZ, reading,
This decision was made for the health of the family. She will not be commenting at this time, and asks that the family be given their privacy during this difficult time.
Later, Angelina's manager followed up with a second statement to E!, saying,
Angelina will always do what's in the best interest of taking care of her family. She appreciates everyone's understanding of their need for privacy at this time.
Long story short: Jon Voight is hilariously out of the loop on his daughter's life and Angelina does not want people screwing around with her kids.
Anyways, here is a GIF I found of Jon Voight that is now my favorite.
Citations: Something very serious must have happened Angelina Jolies father Jon Voight expresses sadness and shock at her split from Brad Pitt (Daily Mail), E!, TMZ, Inside Edition