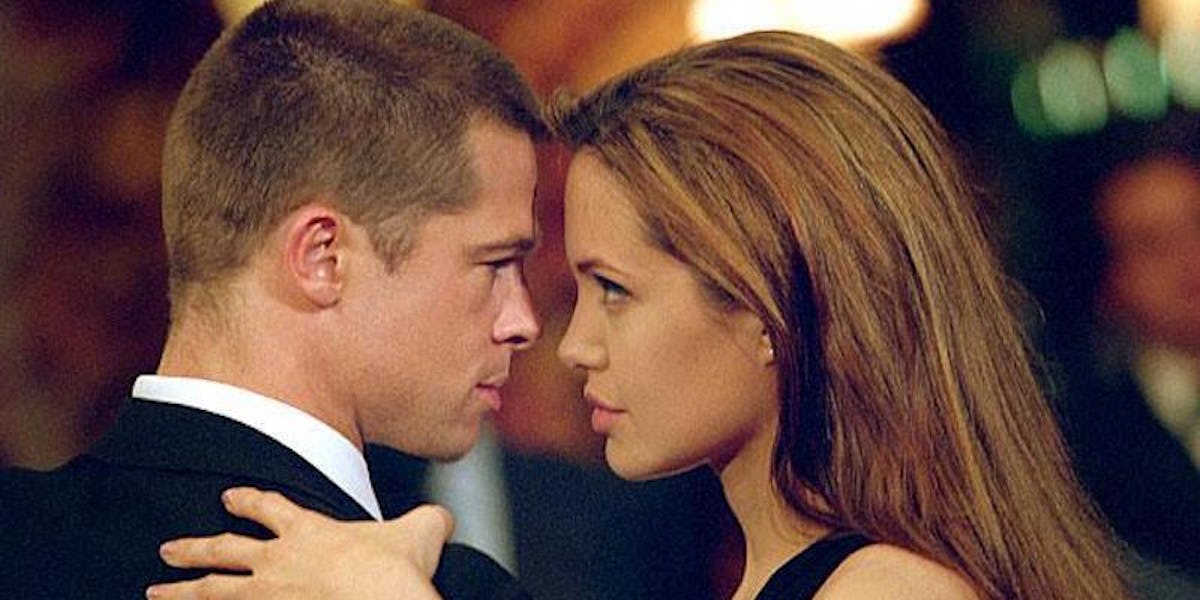 A Foolproof Way To Get Over Angelina Jolie And Brad Pitt's Breakup
20th Century Fox
So... if you've been on the internet today, you've heard the news: Angelina Jolie and Brad Pitt are done.
Dead. Over. Fin. Kaput.
Angelina filed for a divorce on Monday, citing the health of her family as her reason.
While the couple has only been married for two years, since August 2014, they have been together since 2004.
The end of Brangelina is truly the end of an era, and it's going to take us all a while to get over this one.
This is OK. Take your time. Cry a little. Look at old Brangelina pics. Buy that pint of Ben & Jerry's Brownie Batter Core ice cream. Make Jennifer Aniston jokes, if really you must. (But if you do, at least spell her name right, for heaven's sake.)
But the number one thing you can do for yourself right now: Re-watch the film that started it all, "Mr. and Mrs. Smith."
Brad and Angelina famously met and fell in love on the set of this 2005 film.
(Of course, it was a liiiiittle bit awkward, considering Brad was still married to Jennifer Aniston at the time. But hey, true love waits for no divorce, right?)
Look, it might be painful, but you need to watch this film. Do it for the closure. Watch Brad and Angelina have passionate sex over their love of shooting people one last time.
And if you don't want to listen to me, listen to the good people of Twitter.
Clear your schedule for the rest of the day.
It's best if you watch it with a group of people for solidarity.
Try not to dwell on the similarities between their movie relationship and real life.
Shhhh, just ignore the signs.
Hopefully no assassins get involved IRL.
And I wouldn't hold your breath for a "Mr. and Mrs. Smith" sequel.
Although, in way, you could say this divorce IS the sequel.
When you're done with the film, have a few drinks and contemplate the fleetingness of love. All good things must come to an end.