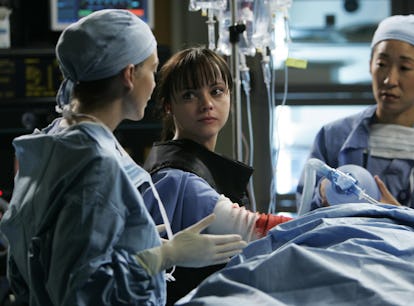 Just 17 Of The Most Bizarre Medical Cases On Grey's Anatomy
If you have a weak stomach, beware.
ABC
It's no secret Grey's Anatomy isn't always the most accurate representation of what it's like to be a surgeon. Yes, it's always a beautiful day to save lives, but most hospitals aren't full of doctors who look like movie stars and find time to hook up with each other in between surgeries. But that's part of the show's charm, and that suspension of reality also extends to some truly strange medical incidents. It may be hard to select the most bizarre cases in Grey's Anatomy history after almost two decades of freak accidents and special circumstances, but luckily, I'm down for the challenge.
Perhaps the wildest thing about all the weird Grey's cases is that they're often based in real-world science. To be fair, the average hospital doesn't have to deal with a kid encased in cement or a bomb in someone's chest cavity or a woman with toxic blood on a daily basis. But there's a sense of reality in how the characters explain these cases that will no doubt leave hardcore fans feeling ready to scrub in at times.
So, while fans begin the excruciating wait for the next season, why not go through a list of some of the most out-there Grey's cases ever seen on the show? Here they are, from the heartbreaking to the downright disgusting:
Grey's Anatomy will be back with more bizarre medical cases with Season 18.