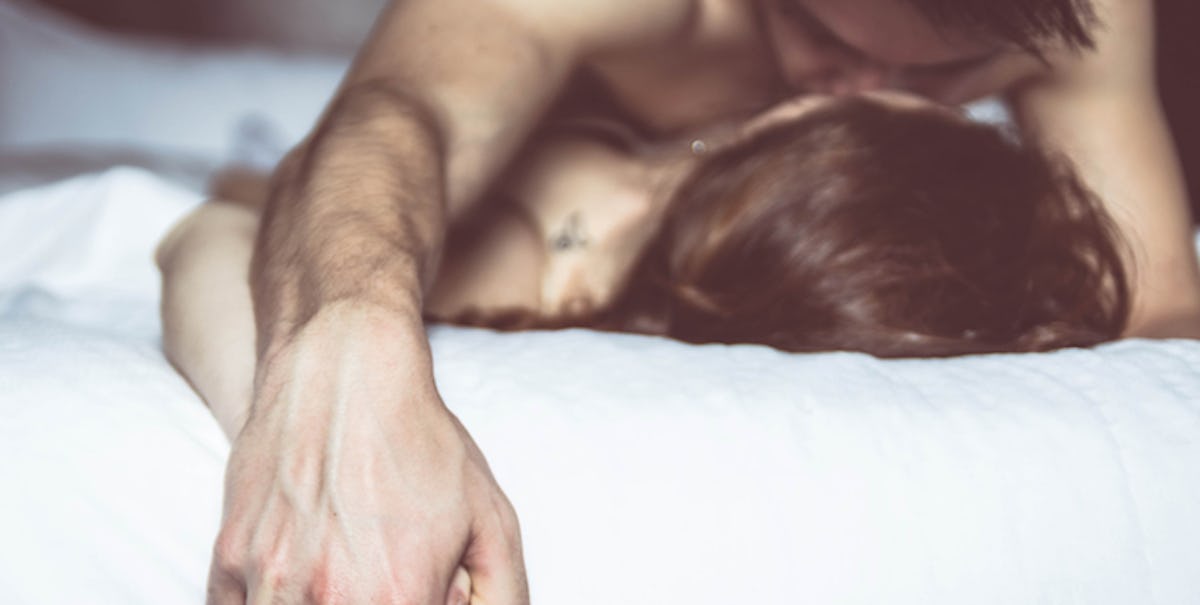 5 Sex Toys To Use With A Partner So You Can Both Have Even More Fun
Kar Tr/Shutterstock
Sex toys aren't just for women. They're for anyone to use — even couples, too. And they can really spice things up in the bedroom.
While you might be used to introducing a vibrator in the bedroom to get a bit more clitoral stimulation going, there are actually plenty of couples sex toys out there that can increase pleasure for both you and your partner, so you both can have a little bit more fun.
Here are five sex toys to use with your SO to spice up your sex life in the bedroom — or wherever it is you feel like hooking up. I don't know your life!
Sick of doing the same positions over and over again? Missionary got you down? Then why not add some sex dice to your routine.
Roll one die to give you an action ("suck," for example), and roll another die to give you a location (like "down under"). Or if you want to get more adventurous, there's also a die that just has sex positions, you know, if you want to just cut to the chase.
The best part of this game is that the sex dice glow in the dark, so you can play the game with the lights off. Is this a cool first date idea with my Bumble match? Maybe!
A cock ring not only helps your SO get super hard during sex, but it also lets him hold his erection for longer. Plus, this particular ring is stretchy, so it can fit a man of any size.
The vibrating extension also satisfies you at the same time, so you're killing two birds with one stone... or satisfying two sexual appetites at once with an orgasm from this great couples vibrator.
If you want to get into bondage with your boo, then this is the perfect starter pack. It comes with eight pieces, including a blindfold, nipple clamps, rope, a flogger, handcuffs, and more — all for your (consensual) submissive and dominating pleasure.
Be sure to work up to the more intense pieces in the set (like those nipple clamps), or you can just use the ball gag on your boyfriend if he is talking too much or if he's in the dog house — in which case, why not use the leash too?
I'm not quite sure what the trend is with sex toys looking like animals (The Rabbit, anyone?) but here is a vibrator that looks like a dolphin for you and your partner's mutual pleasure.
With this sex toy, your partner can be penetrating you, while this sex toy simultaneously fits inside you and stimulates your clitoris. Additionally it has 10 different speeds, so if you're looking for something that will blow you out of the water (dolphin pun intended), then this is the couples sex toy for you.
If there is one thing I like in my sex toys, it's that they look terrifying and remind me of Satan.
In all seriousness, this toy acts as a cock ring, while also stimulating your clitoral area, so both you and your partner are receiving pleasure. Plus, it also comes in black, so if the idea of a red devil staring up at you while you have sex is a little taunting for you, then the more subdued color might be a better choice.
Remember, sex is supposed to be fun, playful, and silly. Why not incorporate some fun couples sex toys into your routine? Time to get shopping!
Check out the "Best of Elite Daily" stream in the Bustle App for more stories just like this!