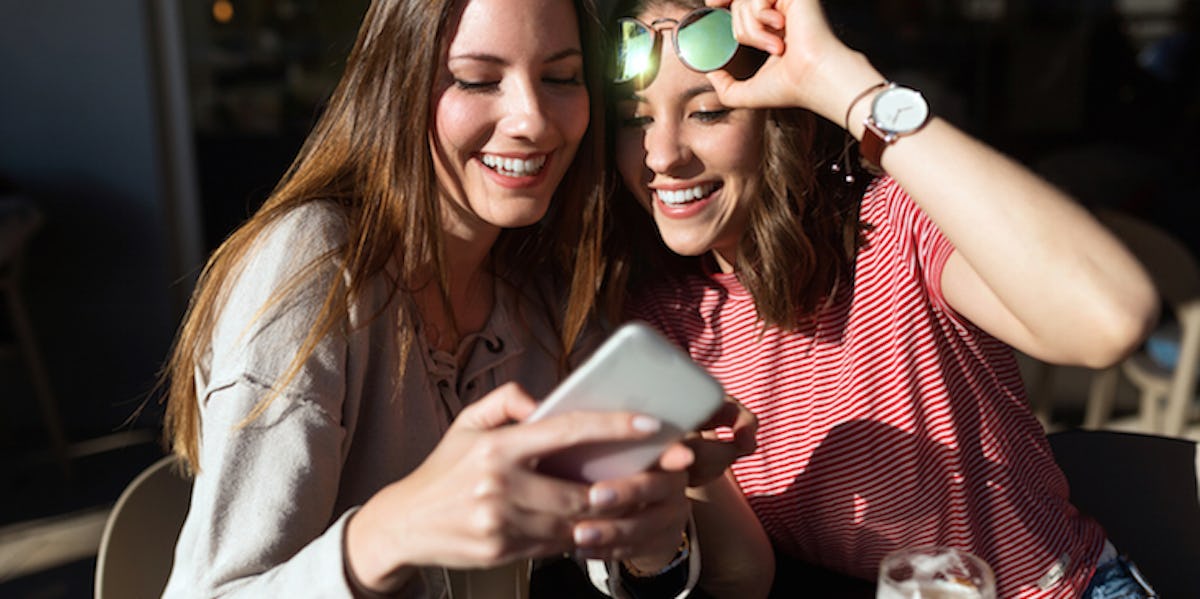 New Tinder Update Lets Potential Matches Know You Swiped Right Before They Swipe On You
Most likely, you've now heard about Tinder's new rollout Tinder Gold: an upgraded service to regular Tinder that provides users with more options, like Passport, more Super Likes, a monthly profile Boost, and a Rewind feature.  But the most talked about addition of Tinder Gold is the "Likes You" feature, which allows you to see who has swiped right on your profile before you even make a decision on them. But it left me wondering: Can someone see I liked them on Tinder Gold? Can Tinder Gold users only see the other Tinder Gold users who liked them before swiping? Or can Tinder Gold subscribers see everyone who has liked their profile already, even if the other users don't have Tinder Gold themselves?
Well, the genius daters who decide to upgrade to Tinder Gold can actually see every single person who has already liked them on Tinder. It's not just from the pool of other people who have Tinder Gold. So if you don't have Tinder Gold, and you swipe right on someone who does have it, that member will be able to see that. All the more reason to get the new upgrade ASAP.
To clarify, if you have Tinder Gold, YOU CAN SEE EVERYONE WHO HAS LIKED YOU ON TINDER. HELLOOO!! This feels important!
Tinder's website describes their new service like a high-class love concierge:
That's why we created Tinder Gold, a members-only service, offering our most exclusive features: Passport, Rewind, Unlimited Likes, five Super Likes per day, one Boost per month, and more profile controls—as well as our new Likes You feature, so that you can see who likes you before you swipe. Think of it as your personal Swipe Right concierge—available 24/7—bringing all of your pending matches to you. Now you can sit back, enjoy a fine cocktail, and browse through profiles at your leisure.
Tinder users seem quite excited about the rollout as well. Although maybe not as excited as I am, with all my capital letters and exclamation marks and whatnot. Sorry about that.
Finding love is so stressful. But thankfully, Tinder Gold makes it easier. (That should be their slogan?)
This guy needs Tinder Gold ASAP.
Same.
Wait, that's not what Tinder Gold is....
What do you think? Are you going to be upgrading to Tinder Gold? Is it worth it? Will I see you on there? Let me know in the comments.
Check out the "Best of Elite Daily" stream in the Bustle App for more stories just like this!