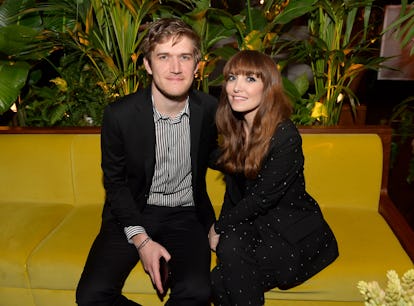 Bo Burham's Relationship With His Longtime GF Lorene Is So Secretive
The two have been together since 2013.
Matt Winkelmeyer/Getty Images Entertainment/Getty Images
Despite what his ode to sexting from Inside may have led you to believe, Bo Burnham is very much taken. The comedian has been dating his longtime partner for eight years now, and though I don't know many details about Bo Burnham and Lorene Scafaria's relationship history, I do have some insight. The two have been together since 2013, and if you were wondering what the "for lor, for everything" dedication at the end of Inside meant, that note was intended as a shoutout for his director and screenwriter girlfriend. You love to see it.
Though Burnham and his GF have kept their romance super private over the years, Scafaria is kind of a big deal. She's directed the films Seeking a Friend for the End of the World, The Meddler, and Hustlers, and before getting together with Burnham, she romanced some pretty high-profile suitors, including Ashton Kutcher, who she reportedly dated in 2012, and Adam Brody, who she reportedly dated for two years before their 2011 breakup.
They may not talk or post about each other often, but Burnham and Scafaria have supported each other's projects and endeavors with plenty of cute IG posts over the years, and it seems pretty clear to me they're the real deal. Here's what you should know about their mysterious romance.
Here's hoping these two continue to support each other and cheer each other on, because I love their love.