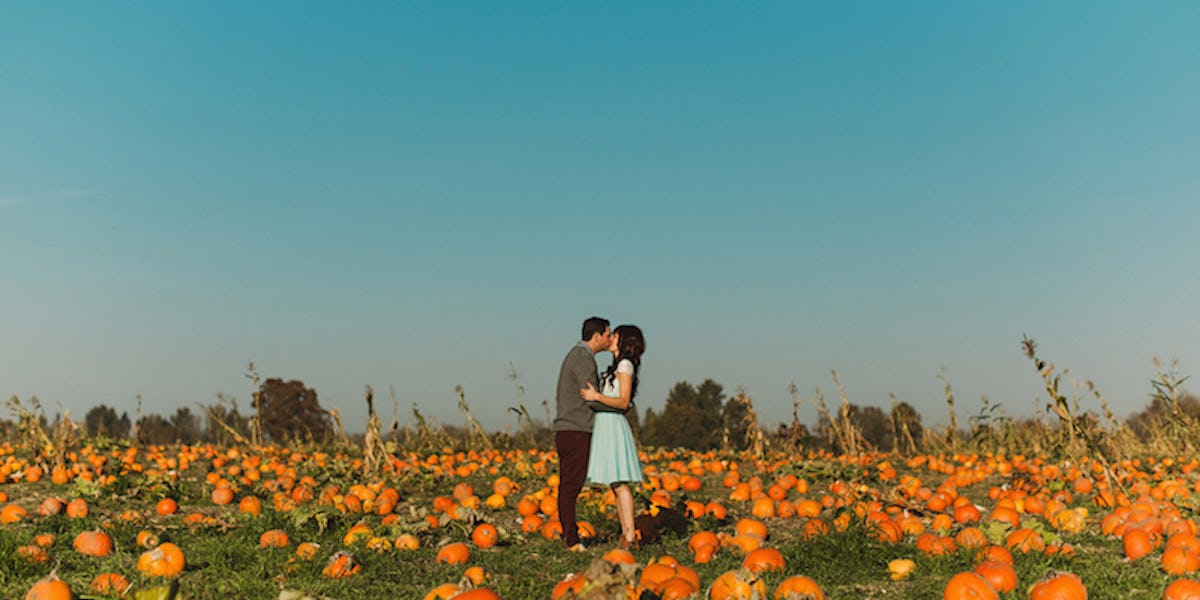 What Basic Fall Activity Should You And Your BF Do This Weekend? (Quiz)
From drinking Pumpkin Spice Lattes to dressing up for Halloween to watching football to picking apples, apparently anything you do in the fall these days is considered "basic," so we might as well EMBRACE IT.
I mean, I'm not going to let some term that didn't exist, like, 20 minutes ago stop me from doing NORMAL FALL THINGS.
And you know what? If you let the "basic" label stop you from doing otherwise normal fun things because you're too scared of what people will think, I think that's a pretty BASIC move out of you. Hah! Zing! Got ya, and I got ya good!
Take a sip of a Pumpkin Spice Latte, and tell me it's not delicious.
Wear a pair of tall boots with leggings, and tell me you aren't significantly more comfortable than you would have been in any other outfit.
Go to a fratty sports bar and sip on some pumpkin beers while you watch college football, and tell me you didn't have AT LEAST a very good time.
All I'm trying to say here is, get off your high horse and start having some fall fun. Don't knock it until you try it.
OK, now that I've gone on my rant and (hopefully) convinced you all that being "basic" is PERFECTLY FINE, time to decide what basic activity you and your boyfriend are going to be partaking in this lovely fall weekend!
Will you two lovebirds go apple picking with the family? Or would you rather go carving pumpkins at your apartment?
Or maybe you want to get a little rowdier at a sports bar with all of your friend. Or MAYBE you're so excited for Halloween that you just have to go shopping for costumes.
Or! Or! Or! Maybe you guys will make me proud and really embrace the "basic" label and all that comes with by hitting up Starbs for some Pumpkin Spice Lattes.
Take my awesome, fun, fierce quiz and FIND OUT.