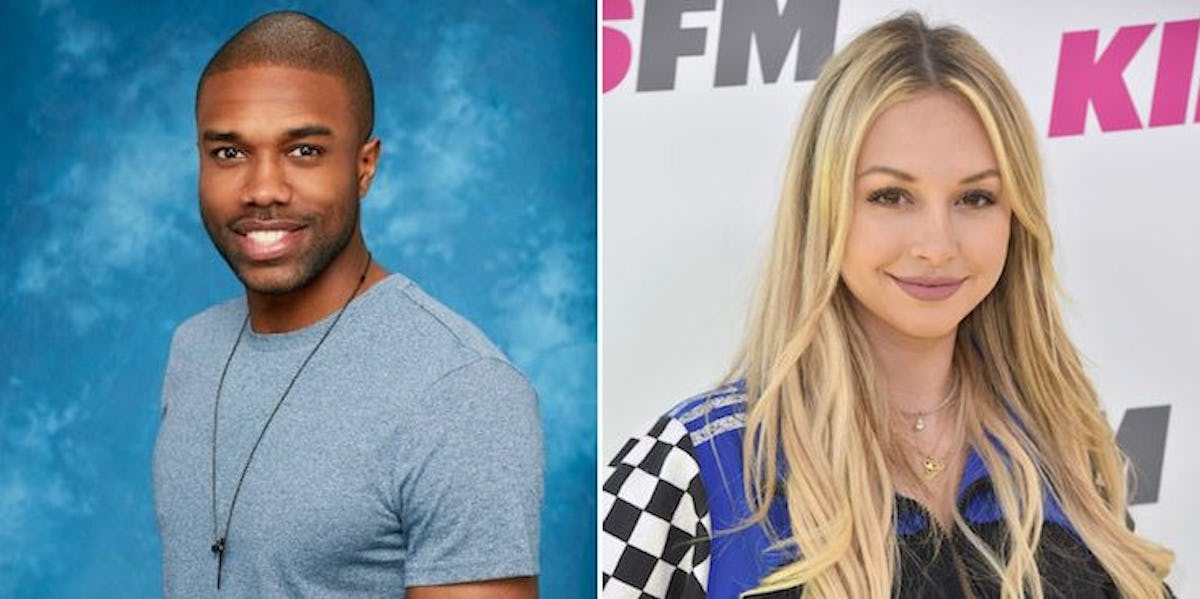 'Bachelor In Paradise' Producer Claims Corinne & DeMario Incident Was "Nothing Out Of The Ordinary"
ABC Frazer Harrison/Getty Images
Back in June of this year, popular Bachelor spinoff show Bachelor in Paradise put a pause on production when a producer on set felt uncomfortable with the alleged sexual "misconduct" that took place during a scene between Corinne Olympios and DeMario Jackson in a hot tub. By June 20, 2017, investigations had stopped on all ends, and the show had resumed production. And finally, today, the show's executive producer, Martin Hilton, told Entertainment Weekly a little bit about what happened.
The Bachelor in Paradise producer's comments about Corinne and DeMario may give us a better idea about why exactly the the show resumed filming. He told the news source that he knew "pretty much immediately" that the allegations would never materialize into anything more than that after having viewed the tape. In fact, he went so far as to say there was "nothing really out of the ordinary" about what was captured on the tape, and that it was just "summer fun that we would normally have in Paradise."
Rest assured, though, Hilton wasn't taking the allegations lightly. He explained of the investigation, "It was important to slow down, really look at this, and only proceed if everything checked out."
While precautionary measures to more closely monitor consent on set have been taken, Hilton told EW that alcohol consumption will still be condoned on set. But that decision was not one he made autonomously. Apparently, the cast was very much involved in the decision to keep alcohol on the premises. He explained,
When the cast returned, we sat down with them both off-camera and on-camera to see how they wanted to proceed, what limitations they thought were fair, and what role they played in terms of their behavior on the show. They were very clear that summer fun in paradise on their end needed to include drinking. That was how relationships formed, and how bonding takes place. That was their choice.
As for the future of The Bachelor and the likes, Hilton isn't worried. He told EW, "I feel pretty positive that we will be back next summer with another season of Bachelor in Paradise."
Are you a big Bachelor in Paradise fan? Well, good news for you. The show will be back on TV with their newest episode tonight on ABC.