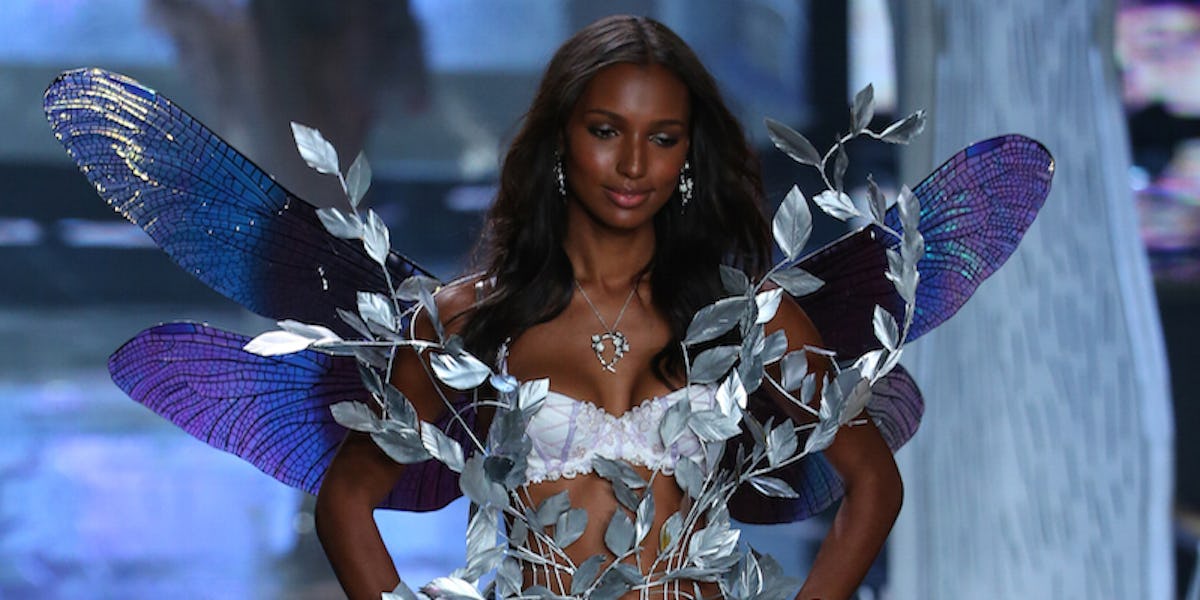 Victoria's Secret Released Unedited Pic Of Angel That Shows Her Stretchmarks
Shutterstock
We've all seen our fair share of photoshop fails that spark major controversy.
Remember when the lingerie brand Victoria's Secret posted an image on Facebook in which they accidentally Photoshopped half of the model's butt off last year?
As you can imagine, this little Photoshop incident caused Victoria's Secret to receive a lot of backlash because many people felt that the company was trying to perpetuate unrealistic standards of beauty by heavily retouching their models.
However, it appears that the brand may be learning from its past mistakes and moving towards a much more body-positive philosophy.
Yep, if you've been keeping up with the latest Angel endeavors, you may have heard that Victoria's Secret just unveiled its new $3 million 2016 Bright Night Fantasy Bra designed by Eddie Borgo on Thursday.
However, that bougie gemstone bra isn't the only thing that has people buzzing about the brand.
For this year's Fantasy Bra shoot, Victoria's Secret photographed its gorgeous model Jasmine Tookes sporting the luxe lingerie as well as some stretch marks.
Yep, I know it may sound hard to believe, but it turns out that these heavenly angels are still normal human beings with flaws just like the rest of us.
Tookes, who is actually the first African American woman to model the Fantasy Bra in nine years, proudly showed off her stripes during the shoot and it's not hard to see that she looks simply stunning.
The fact that Vitoria's Secret decided to ditch the digital retouching for this photoshoot certainly speaks volumes and a lot of people on the internet are taking notice.
While Victoria's Secret has not yet made a statement about showcasing Tookes sans editing, lots of people have been praising Tookes for taking the initiative to openly embrace her "flaws" and fearlessly show off her natural beauty.
If you ask me, this gorgeous gal is certainly an inspiration to all.
Citations: Victoria's Secret has released un-retouched photos of an angel with stretchmarks (Metro UK)