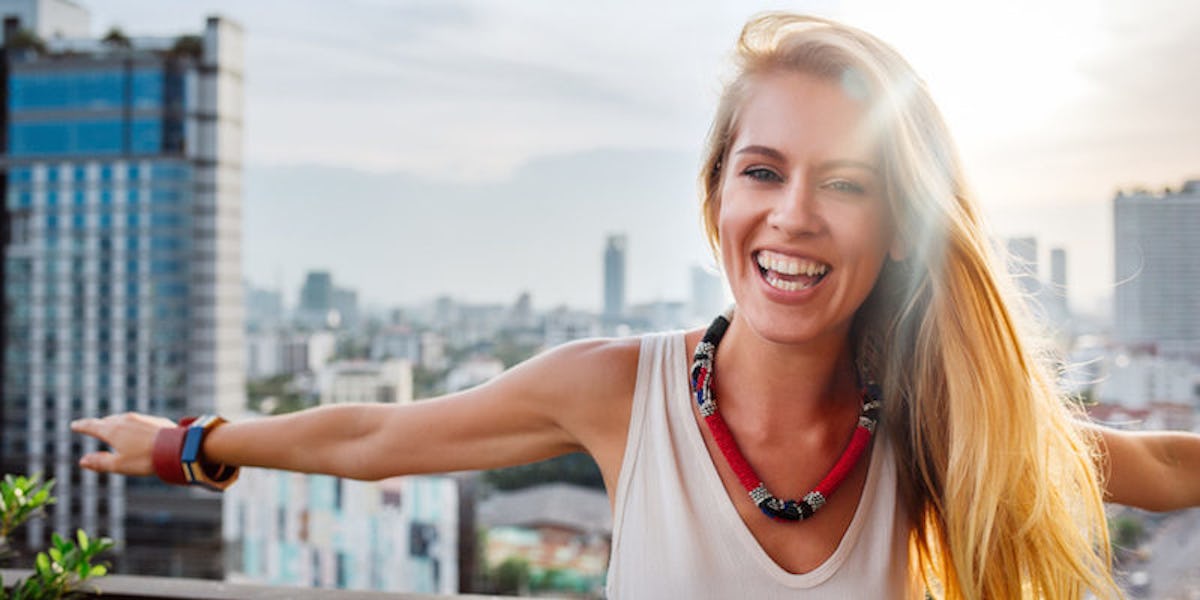 This Vibrating Device Stays On During Sex To Give Women More Orgasms
Stocksy
Most women can relate to the struggle that is the so-called "pleasure gap" during sex. Let's face it, it doesn't take much for a dude to get his rocks off, but for women, it's harder.
Recent reports show the elusive G-spot may not even exist, and up to 70 percent of women can only reach climax through clitoral stimulation. What gives?
Of course, most ladies know how to get themselves off, but it can be tricky to teach a partner exactly what to do and how to do it.
Even more frustratingly, stimulating that sweet spot during sex can be kind of distracting, as it can pretty much only be done manually.
All of these complications contribute to a highly unbalanced sexual landscape, in which men orgasm twice as often as their female partners during sex. Twice as often! That, ladies, is simply not acceptable.
That's exactly why Brooklyn-based company Dame Products created the Eva, a hands-free couples vibrator that works by stimulating the clitoris without interfering with intercourse in any way.
The ingenious gadget stays in place with the help of flexible "wings" that tuck under the woman's labia, so neither partner has to focus on holding it, and it doesn't interfere with the man's experience at all.
If you ain't got a man, no problem: It can be used solo or with a female partner as well.
The Eva is currently seeking funding on IndieGoGo, and has so far raised over half of its $50,000 funding goal.
Learn more about it here, and back it here to nab your own, which will ship in February.
So, ladies, you can officially put your fake O-moan to rest for good. It's time for the real thing.
via Indiegogo