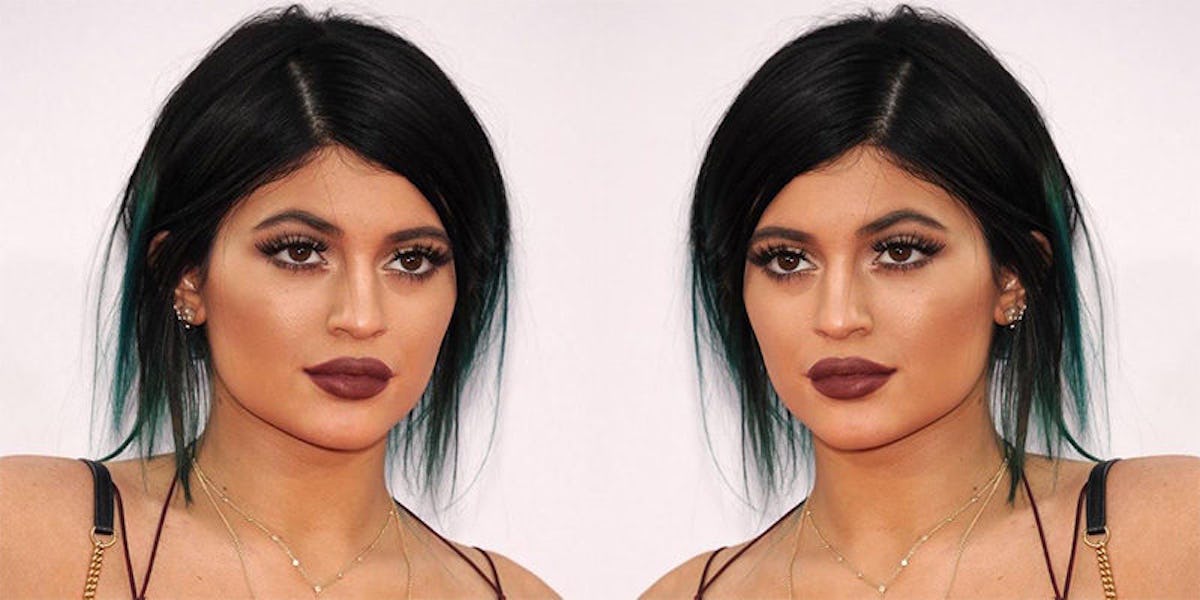 Kylie May Have Stolen Her Lip Kit Design, And People Are Freaking Out
Getty Images
Can a week go by without one of the Kardashians getting into unnecessary drama? Nope?
Okay, something to ask Santa for this year.
Kylie was the latest of the Kardashian/Jenner spawn to break the Internet with her highly-coveted Lip Kits, released earlier this month.
They sold out within 30 minutes of hitting the web and went for a fortune on eBay in the days following.
Naturally, tweens and Kardashian-addicts alike wanted to see more.
Earlier this week, the Kylie Lip Kit Instagram posted a now-deleted photo of dripping rose gold lips, which sent everyone into a frenzy.
Here's the problem: That picture looked eerily similar to one makeup artist Vlada Haggerty posted on her Instagram seven months ago.
Even though Jenner's team reportedly credited Haggerty in the photo by captioning "Inspo by @vladamua," fans are still upset. The Instagram made it seem like the look was done using products in Kylie's Lip Kit, which it wasn't.
That's not all. The packaging for Kylie's Lip Kit shows those same drippy lips, which happen to be featured on Haggerty's Instagram frequently.
Coincidence? Possibly.
But, it's always disheartening when someone with more influence and followers than you is "inspired" by your work.
Maybe it's time to start giving credit where credit is due.
Citations: The Controversy Surrounding Kylie's Infamous Lip Kit (Refinery29)