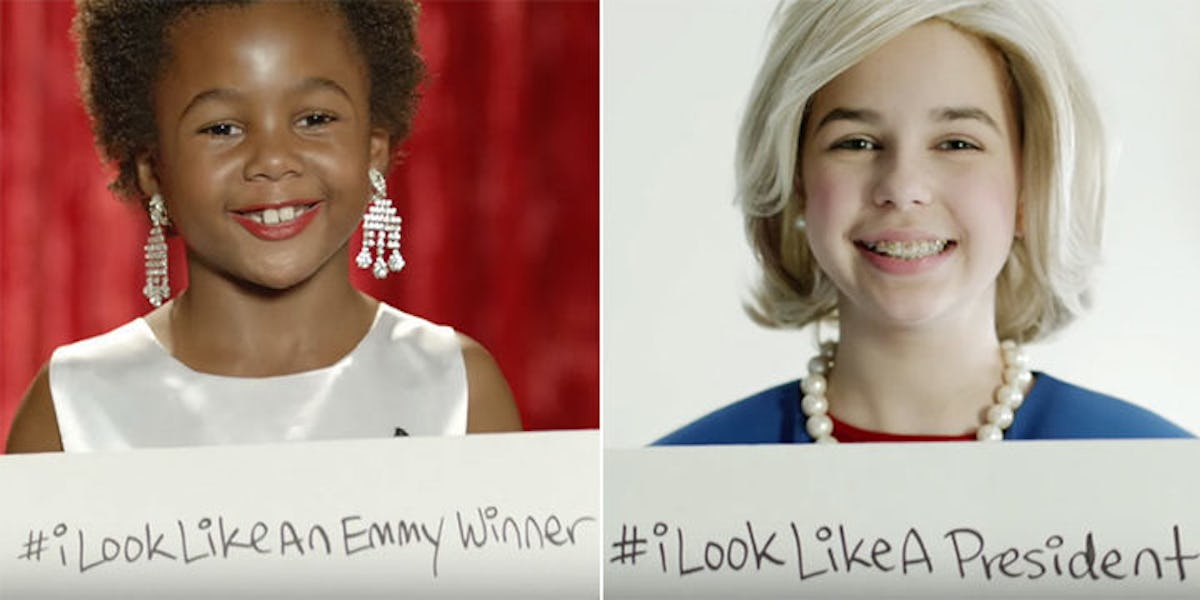 Little Girls Dress Up As Beyoncé And Amy Schumer To Celebrate Women (Video)
There's no end-of-year recap better than the one crafted by girl empowerment toy company GoldieBlox.
In their "Fast-Forward Girls 2015" ad, GoldieBlox enlists little girls to dress up as this year's coolest pop culture queens.
The clip includes Beyoncé, Jen Welter, Amy Wambach and presidential candidate Hillary Clinton.
These fun-size ladies spin and shimmy to Fifth Harmony's "Worth It" while reenacting key cultural moments of 2015, such as Amy Schumer's "Girl, You Don't Need Makeup" sketch and Viola Davis' Emmy award.
Let's not forget Beyoncé and Nicki Minaj's "Feeling Myself" music video, either.
This clip is more than just a brilliant, comedic spoof. It highlights the idea that little girls can grow up to be engineers, presidents, champion athletes, coaches and pop icons.
Leave it to Ellen's muse Sophia Grace to wrap up the tribute with words just as fitting as the campaign: "There is nothing we cannot accomplish as girls."