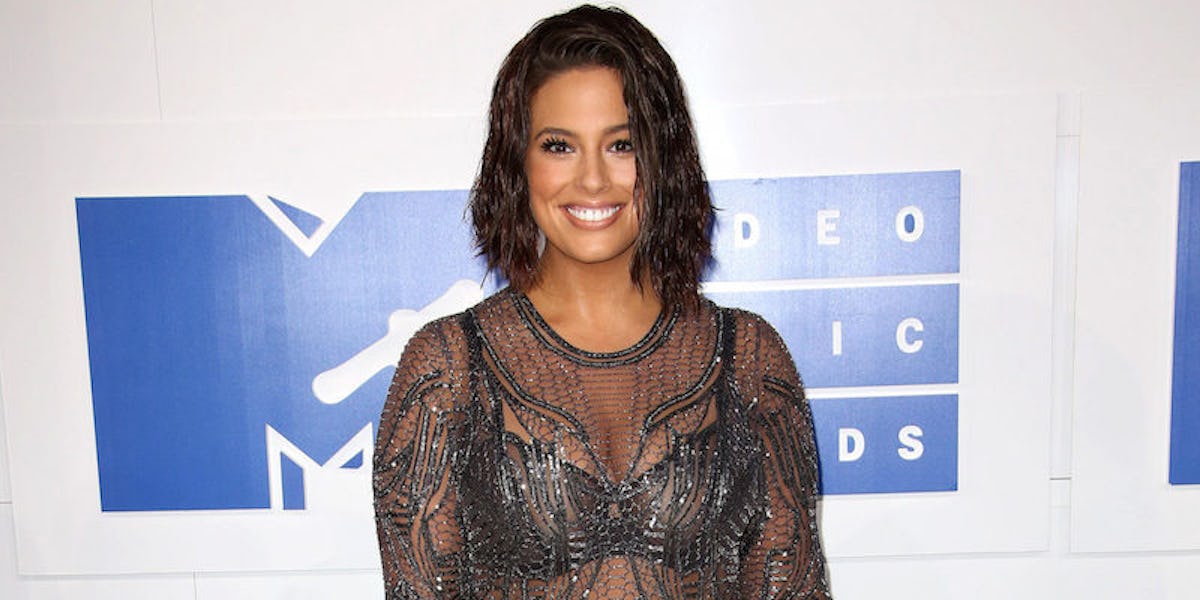 Forget 'Naked' Dresses, Underwear Is The Style Statement Of The VMAs This Year
REX/Shutterstock
Once upon a time, the red carpet was a chance to show off the utmost glamour.
Whether you were Gwyneth Paltrow or a starlet just beginning her career, fake eyelashes and a borrowed gown were your tickets to press attention.
Then, the era of stars like Lil' Kim and Britney Spears came along. Stars with rock-hard bodies showed less fabric could actually win you more attention, using exposed breasts and nude suits to their advantage.
How fitting then that the year Britney Spears makes her triumphant return to the MTV Video Music Awards stage is the same one in which underwear becomes the hottest style statement.
There's only one trend this year worth noting: Underwear is everything.
Whether you're Hailey Baldwin in a transparent black jumpsuit (black boy shorts featuring prominently) or Beyoncé (dressed as an angel in a visible nude bodysuit), what's underneath matters.
Even Ashley Graham is baring all, wearing a visible underwire bra. The look says, "I'm stylish, but I also care about maximizing my comfort over the next three hours or so." I respect that.
This is more than just the much-lauded naked dresses, loved by celebrities like Jennifer Lopez and Kim Kardashian. This is a granny panty revolution.
Would you wear your underwear outside? Let me know in the comments.