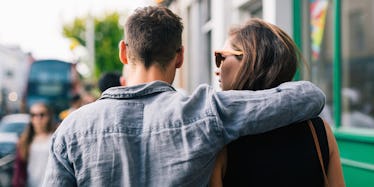 Divorcing Your Friends: A Third Of Brides End Friendships With Their Bridesmaids Over Jealousy
Say it ain't so!
For brides looking forward to The Big Day, beware — the jealousy your bridesmaids will experience (not to mention the ugly ass dress you put them in to make yourself look better) might lead to some friendship-ending feuds.
According to a study of 1,939 UK brides, over 32 percent admitted that they were no longer friends with at least one of their bridesmaids, and had cut ties after the wedding reception.
Most cited what us non-brides would refer to as petty feuds, like disagreements over the dresses, hair styles and bachelorette party arrangements as the reason for being on the outs.
But as any person who's currently planning a wedding would likely attest, these are the most important decisions ever.
Yeah, ok.
Let's be real, ladies in white: the real reason for dissolving the friendship can probably be chalked up to your pre-wedding diet (how'd that work out for you, BTW?) — all that fasting and cayenne pepper can make anyone transform into a huge bitch.
Too bad you paid thousands for that celebrity wedding photographer and now have a row of former friends totally immortalized right next to you and your beloved, smiling like they didn't ever tell you that half up-dos were totally no longer chic.
The good news? There's always Photoshop.
via Daily Mail, Photo Courtesy: We Heart It