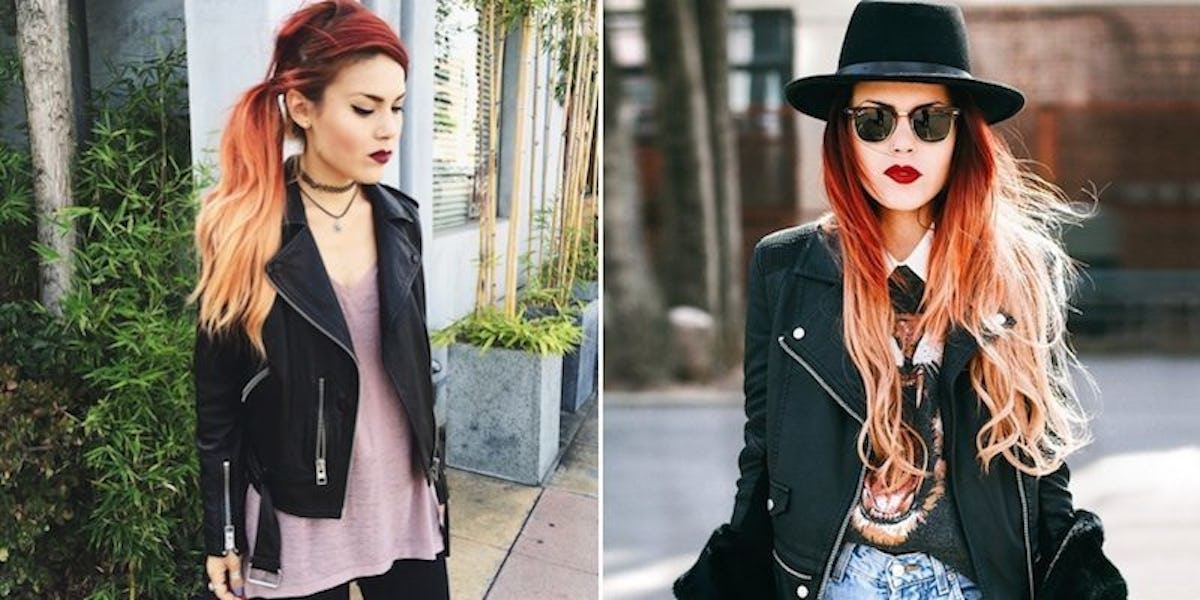 Girls Are Dyeing Their Hair Red And Orange To Look Just Like Fire (Photos)
Instagram
It's no secret crazy colored hair is a hot trend at the moment.
Over the past few months, we've seen everything from girls with grey, granny locks and pretty pastels to stunning sand art strands, and even guys with bold merman hair.
If you thought those hair color crazes were awesome, you'll be glad to know there's a new hair trend sweeping the beauty scene like wildfire. Literally.
That's right, fire hair is now the hottest hairstyle around and lately, lots of ladies have been getting in on this conflagrant craze by dyeing their hair all sorts of sizzling red, orange and yellow shades.
These torrid tresses look pretty badass, and igniting your hair with some lit locks is an audacious style statement that instantly gives you a fierce, edgy vibe.
Whether you go for some bold, blazing colors or some subtle, smoldering shades, there are tons of ways you can turn up the heat and rock this flawless, flaming hairstyle.
Take a look at the pictures below to see this red-hot beauty trend.
Move over mermaid hair...
Fire hair is now the hottest thing in the hairstyle scene...
And lots of ladies are getting in on this blazing beauty trend...
By transforming their tresses into brilliant, flaming colors.
This fiery hair fad looks insanely awesome...
And rocking some lit locks is the perfect way to make a sizzling style statement.
This style lets you embrace your inner pyro and unleash the fire within yourself.
There's a scorched shade that suits every complexion...
And it looks good on every type of devilish 'do.
You can't go wrong with a burning bob...
Some fire-torched tips...
A simmering side pony...
A blazing bun...
Some conflagrant curls...
Or a sleek 'do that is straight fire.
The Heat Miser has nothing on this flawless, flaming mane.
Whether you go for ignited ombre...
Stick with a searing, red rendition...
Or opt for some softer smoldering shades...
These torrid tresses are guaranteed to turn heads.