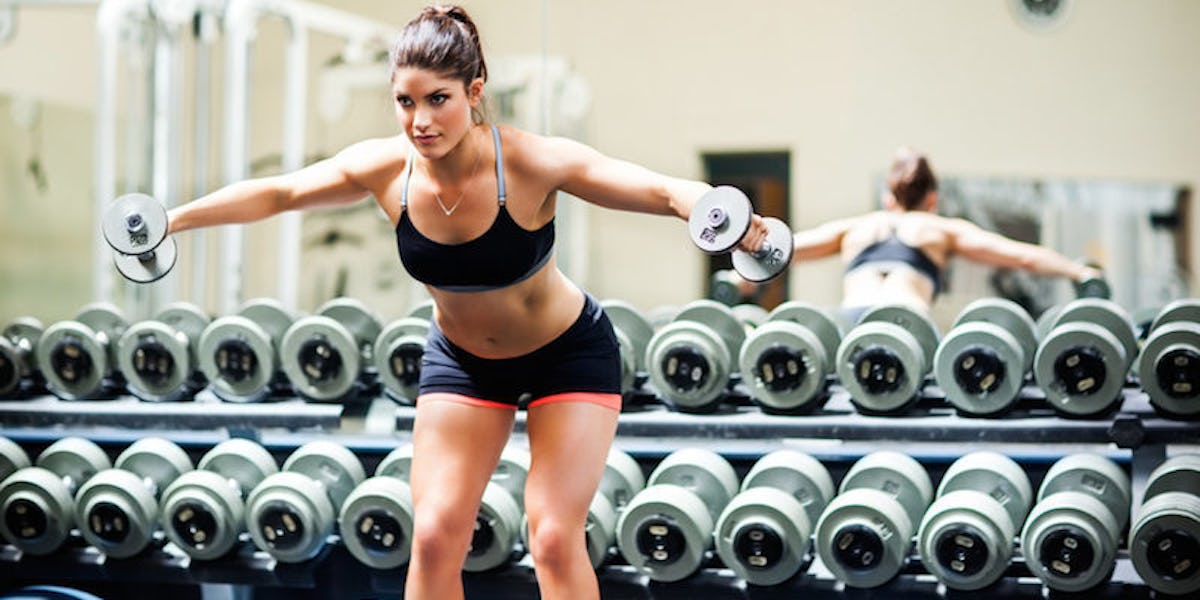 If You Feel Like Giving Up On Your Work-Out Plan, Listen To This Playlist
Once your New Year's Day hangover wore off, the first few days of 2016 were probably pretty awesome for you.
You were eating all the kale in sight, working out twice a day and feeling really productive and awesome.
Well, now you're more than halfway through the month, your plan to work out six days a week has turned into one day a week and, now that you think about it, you've had pizza for dinner three times in the past five days.
Don't you want to be part of the 8 percent of Americans (pathetic, I know) who actually keep their resolutions?
I have good news for you: I chatted with New York City-based fitness instructor Jason Tran, and he put together a Spotify playlist that will most definitely help you get through even the toughest of workouts.
Ready to press play yet?