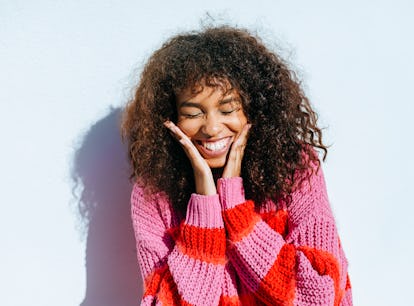 13 Nude No-Makeup Makeup Brands That Have The Range, Baby
Serving a full skin tone spectrum of lewks.
Westend61/Westend61/Getty Images
Nude makeup is finally getting its long overdue makeover. For far too many decades, the beauty industry almost exclusively catered to white skin tones. Shade ranges would feature a plethora of options for fair skin and only one or two suited for Black and Brown skin. Those options were alienating, frustrating, and limiting. How can you do a nude makeup look without your shade of nude?
While the beauty industry still has work to do to become a more inclusive space, there have been small steps forward. To date, many established brands have expanded shade range offerings. New brands made for BIPOC shoppers by BIPOC makeup lovers have also done wonders to diversify the makeup shade ranges available. The increase in options is amazing, but comes with its own set of challenges. Between celebrity brands, luxury brands, clean and sustainable options, and affordable drugstore brands, it can be overwhelming to even pick out a single concealer. Happily, keeping these nude makeup brands in mind when you're no-makeup makeup shopping will help simplify the hunt.
Whether you're looking for something your sensitive skin will love, a brand that uses only clean ingredients, or an affordable foundation that actually matches your skin tone, consider this nude makeup brand guide all you'll need to shade match to your heart's content.
We at Elite Daily only include products that have been independently selected by our editors. We may receive a portion of sales if you purchase a product through a link in this article.
Bookmark these nude makeup brands ASAP.